Lee Evans set to exhibit (gingerbread) at Somerset House!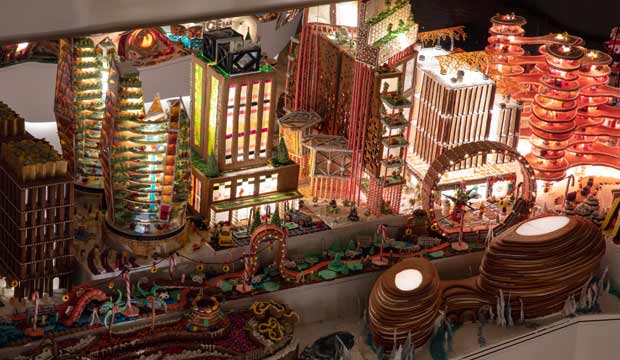 (Photo credit: Luke Hayes)
We're excited to announce that our London Studio has taken up the challenge to be part of The Museum of Architecture's 'The Gingerbread City'.
Entering its fourth year, architects, designers and engineers from across the country will take part in this year's exhibition to recreate the City in gingerbread!
Held at Somerset House from 7th December to 5th January, the aim of the exhibition is to connect members of the public with architecture.  And what better way to capture the imagination of children and adults alike during the festive season than through an entire city ingeniously crafted through the medium of Gingerbread!
Money raised through the exhibition will go to assist in future programming, exhibition and events by the Museum of Architecture as a charity.  Funds will also go towards their upcoming Grant scheme, supporting architectural entrepreneurship and public engagement.
Tickets to see the exhibition can be purchased directly from Somerset House here.
So why not combine a trip to see 'The Gingerbread City' with a visit to their annual festive ice skating rink – considered the most beautiful in London.
Let the Architectural Bake-Off commence!