'Roseyard' Holiday Lets Completed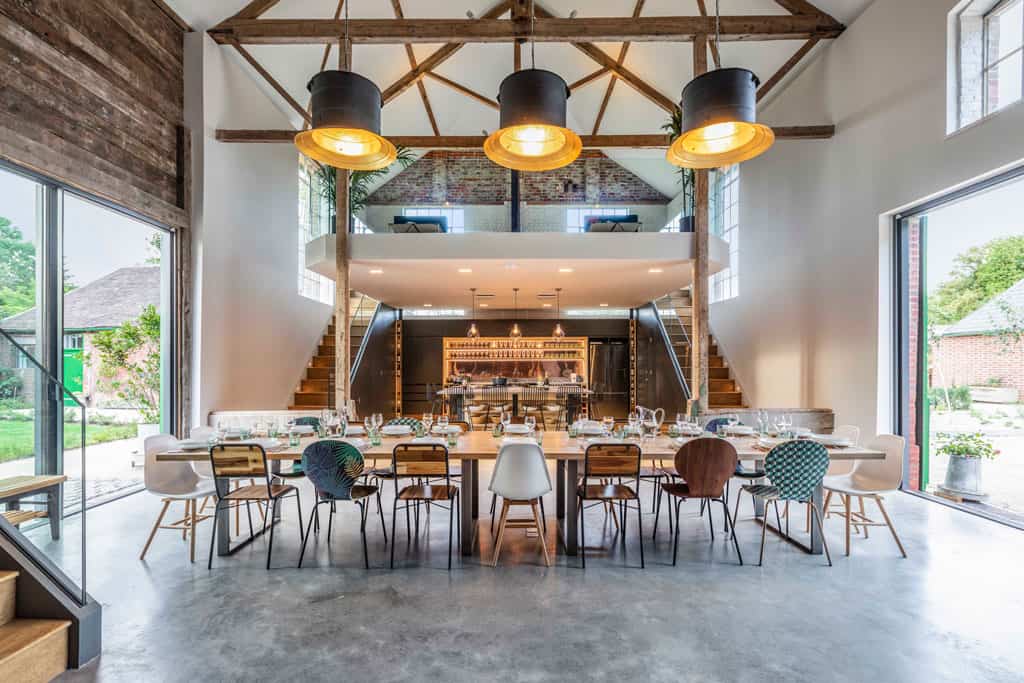 Photo credit: Sonja Earl
In 2018, Partner and Senior Planning Consultant Nathan Anthony successfully negotiated planning permission for 'Roseyard' – a stunning collection of holiday lets for client, MPL Group.  The project involved the conversion of disused farm buildings at Wells Farm in Kent, which has now been completed.
MPL Group designed and developed Roseyard, creating luxury, modern accommodation with a high level of finish and detailing, whilst retaining much of the original character of the former agricultural buildings.
A sympathetic conversion
The original brick built barn has been divided into two separate holiday lets: a substantial 4-bedroomed property and a smaller 2-bedroomed let.
Roseyard's showpiece, the 4-bedroomed let, offers guests a jaw-dropping open-plan living space with upper galleries, making full use of the buildings double-height space. Huge sliding glazed doors flood the building with natural daylight and countryside views.
The scheme also included the conversion of the adjacent Cart Lodge and The Stables, with the Cart Lodge providing a 3-bedroomed let, and the Stables being a smaller unit, with one bedroom.
All units showcase original features; the client actively sought to retain large parts of the original fabric of the buildings.  This offers guests an abundance of character which beautifully complements the rural setting perfectly.
Roseyard also offers beautiful landscaped gardens suitable for all the family, together with the added luxury of an indoor swimming pool and Jacuzzi.
A Planning Challenge
Obtaining planning permission for the site posed a challenge.  Being a rural setting, local planning policy was resistant to development away from other community settlements.  This was further complicated by the 'curtilage' listed status of the buildings, being close to the Grade II Listed Farmhouse.
The client was eager to prevent further decline of the disused buildings, and was keen to preserve them sympathetically.  This respect for the existing buildings and their peaceful rural setting was also seen favourable by the Local Planning Authority.
Acting as the client's Planning Consultant, Nathan Anthony successfully highlighted the benefits the scheme would bring to the local rural area, securing planning permission for our client.
About The Client
MPL Group are a successful local family-run development company, with an impressive residential portfolio. Their Roseyard development at Wells Farm is one of their latest successful schemes.
Further information about the holiday lets, including booking information for stays at Roseyard, can be found here.
See our project portfolio and more stunning images here.
All photography by: Sonja Earl