Planning Submitted for New Microbrewery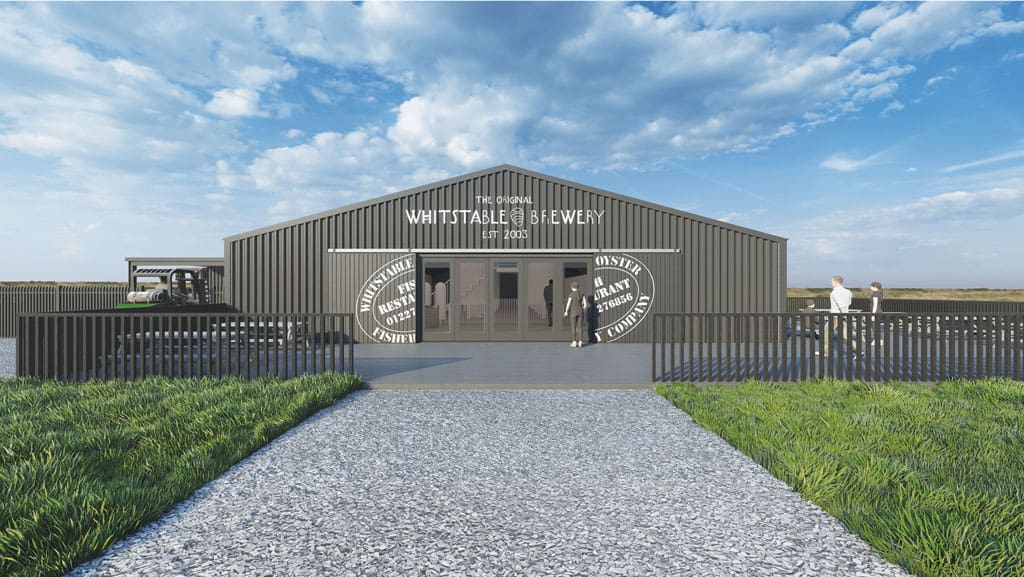 LEP has submitted a scheme to redevelop disused storage sheds in Reculver, Kent, to form a new Microbrewery for our longstanding client, The Whitstable Oyster Company (operating as 'The Whitstable Brewery').
The scheme will create new jobs for the region, as well as relocating the Whitstable Brewery's existing brewing operations back to the area, which is currently operating from rented premises in Maidstone.
The new brewery will incorporate 11 fermenting tanks and bottling and canning plant, to create its Kentish lagers, Pilsners, pale ales, bitters, stouts and fruit-flavoured beers.  Visitors will be welcomed to the site, with tours and a tasting area provided, together with outside seating providing views across the Thames Estuary and to the historic Reculver Towers.
A spokesman for They Whitstable Oyster Company said;
"The plans form part of a scheme that will also see investment into the Reculver Oyster Hatchery site that will mark the Whitstable Oyster Company's continued commitment to both the oyster industry and to local produce in the area."
"The development would help the council to achieve its aim of improving… and upgrading this area of Reculver and the wider country park and provide an additional tourist attraction."