Re-ordering for City Temple Church, Holborn, Approved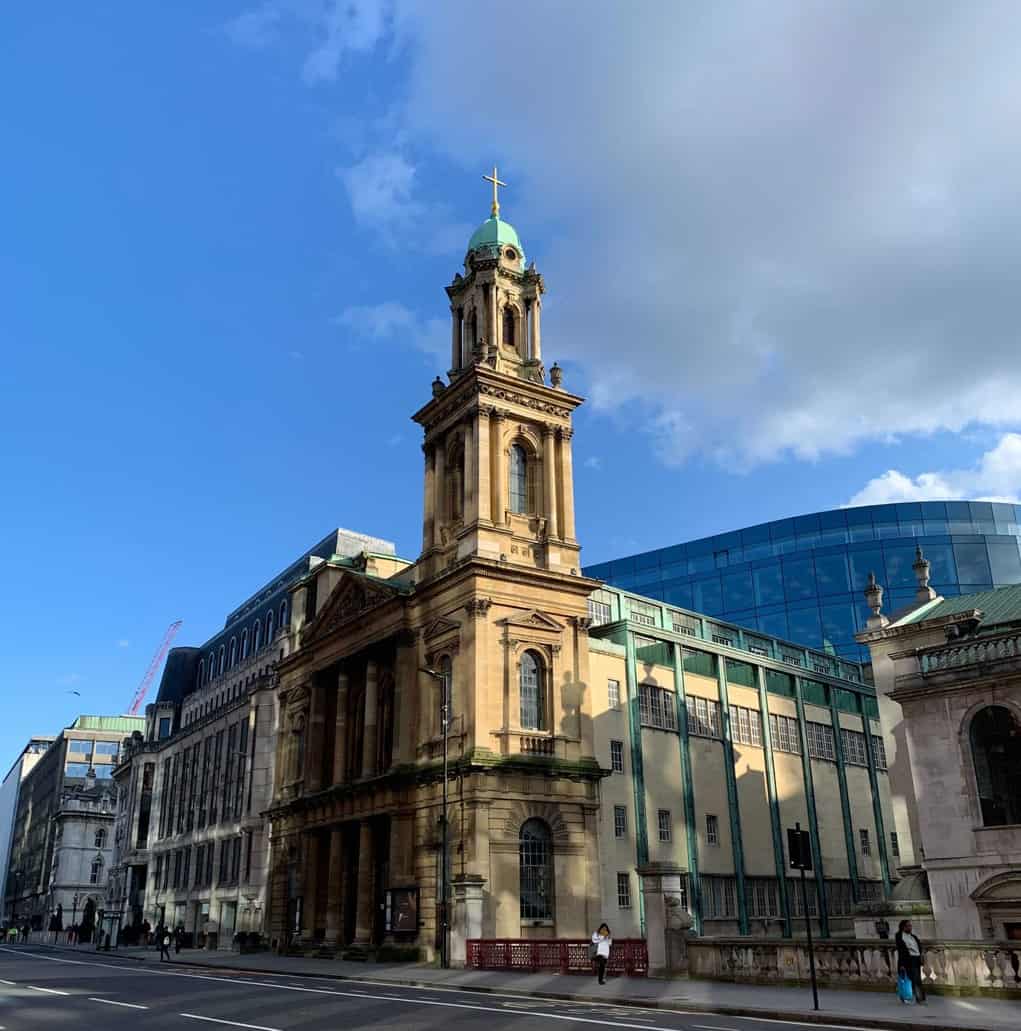 This week Lee Evans Partnership was delighted to receive approval for the re-ordering of City Temple Church, Holborn, London, from the North Thames Synod.
Originally design by Bradford Architects, Lockwood & Mason and built during the mid-19th Century, the Church was designed to present an elegant, classical stone-clad façade onto Holborn Viaduct, with a prominent copper cupola-clad tower, providing a glowing beacon in the local community.
Internally, a large welcoming open entrance spread across the Holborn Viaduct façade, with stairs leading up to the impressive galleries which ran around the periphery of the worship space.
During the Blitz, the Temple was dramatically damaged and gutted by incendiary bombs. Little of the original church survived besides the masonry facades and the tower, and areas that did remain required significant rebuilding.
The reconstruction of the Church was designed by one of the most noteworthy and fashionable architectural practices during the interwar years, Seely & Pagot, with considerable financial assistance from John D Rockefeller Jr, the American financier and philanthropist.
The completed design included a new copper and sandstone clad concrete and steel-framed form, book-ended by the original surviving front and rear of the church. In line with the times, the architects also incorporated a theatre and cinema in the lowest two floors of the sanctuary worship space, with meetings rooms above and an apartment for the Pastor and an Assistant – creating a multi-functioning building.
The new building was opened by the Queen Mother in 1958, which highlighted its importance in the area and ensured the building was re-established as a place of worship in the heart of the City.  Minor adaptations have been made since then to try to make the building a little more flexible in changing times, but whilst quality materials and fittings were provided, the 1950s building form proved restrictive. The demand for a flexible secular floor space that the church could hire to the community for functions and groups, as well as changes in congregation numbers, further highlighted the restrictions of the 1950s design. Compounded by aging mechanical and electrical services which were reaching the end of their serviceable lives, the need for change was becoming immediate.
The Proposed Scheme
The new approved scheme will provide the flexible secular floor space on the ground and lower floors as well as a more adaptable worship space, whilst retaining the original character of the 1950's design. A modern renewed mechanical and electrical infrastructure will also be provided. It is hoped that this re-ordering project will enable the church to safeguard its future to provide a building which will meet the needs of its community now, and for future generations.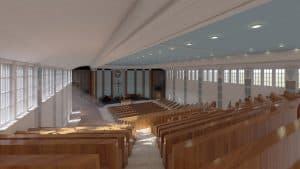 Watch this space for further progress on this exciting scheme.