Local Joinery Students Revitalising Fort Burgoyne Windows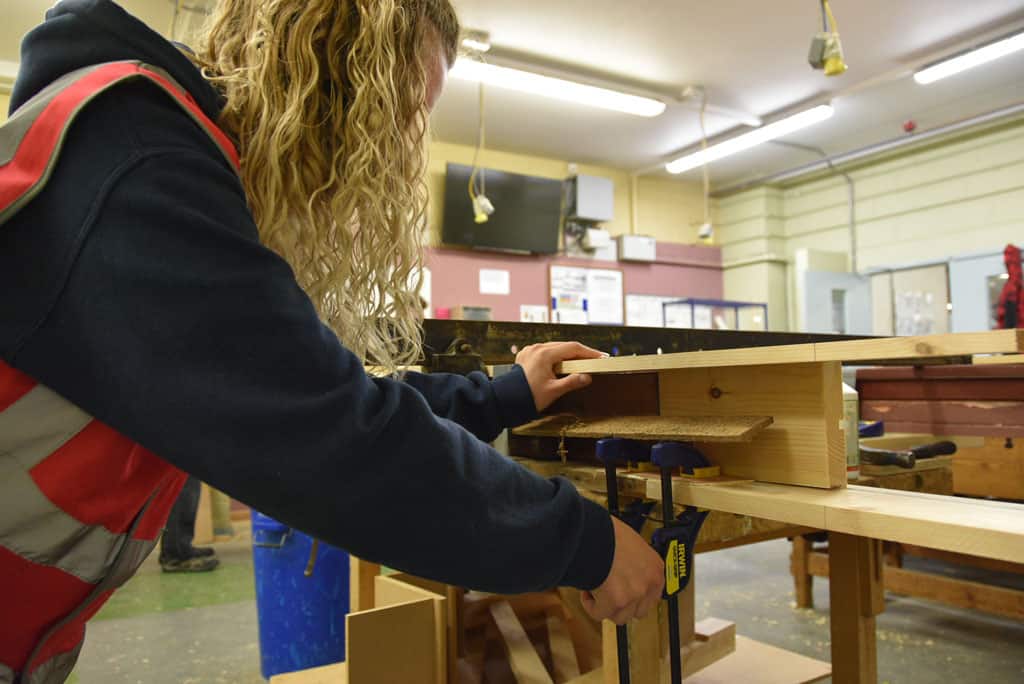 Following ongoing works at Fort Burgoyne for The Land Trust, LEP's Associate and RIBA Specialist Conservation Architect, James Wood, has been working alongside The Land Trust's Heritage Project Manager, Chris Valdus, and East Kent College Group's Folkestone campus as an advisor for an exciting scheme which sees joinery students overhaul existing windows and doors from the Fort.
Led by lecturer, Danny Hollands, the student joinery group has had the opportunity to repair and restore windows for reuse at Fort Burgoyne. This work has not only assisted them in developing their high-level joinery skills, but the experience has helped them on their way to achieving their qualifications.

Joinery students with their latest project
LEP has worked at the intriguing Fort Burgoyne site for a number of years as specialist conservation architects on an exciting multi-phased scheme which seeks to open the Fort to the public for the first time in its history. The restoration and repair works will see various areas of the Fort and grounds restored and made safe for visitors and community use.
In total, 35 windows and 21 doors will be restored by the College's students over the next year in preparation for their reinstallation at the Fort – a wonderful legacy of their practical hard work which they and many others will be able to enjoy for many years to come.

Students working to restore Fort Burgoyne's windows
Works will continue on the window restoration throughout 2021 and into 2022, with great progress being made by all students involved. We can't wait to see them reinstalled!