Permission Success! School Expansion & Housing in Hatfield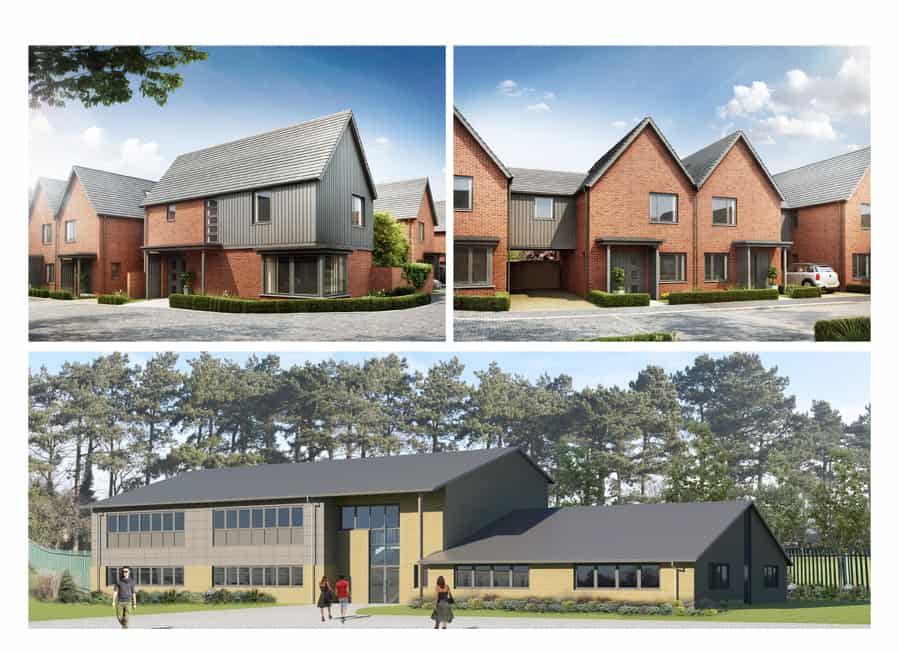 Planning Permission has been secured for the development of 87 houses and the expansion of the adjacent Onslow St Audrey School in Hatfield for Home Group.
Lee Evans Partnership worked closely with Home Group, alongside planning consultants Terence O'Rourke to submit a joint application for both the school expansion and housing development – which we are delighted to announce has now received permission.
Onslow St Audrey School will now receive a new science teaching block and sports hall, together with a floodlit MUGA which will enhance the pupils' quality of learning and upgrade the school's sporting facilities.
The housing development will provide 87 properties, each carefully placed and oriented to respect the local area.  A new dedicated access road through the development will be provided, with car parking, landscaping and public open spaces.