Planning Submitted for 350 new homes at Hillborough, Herne Bay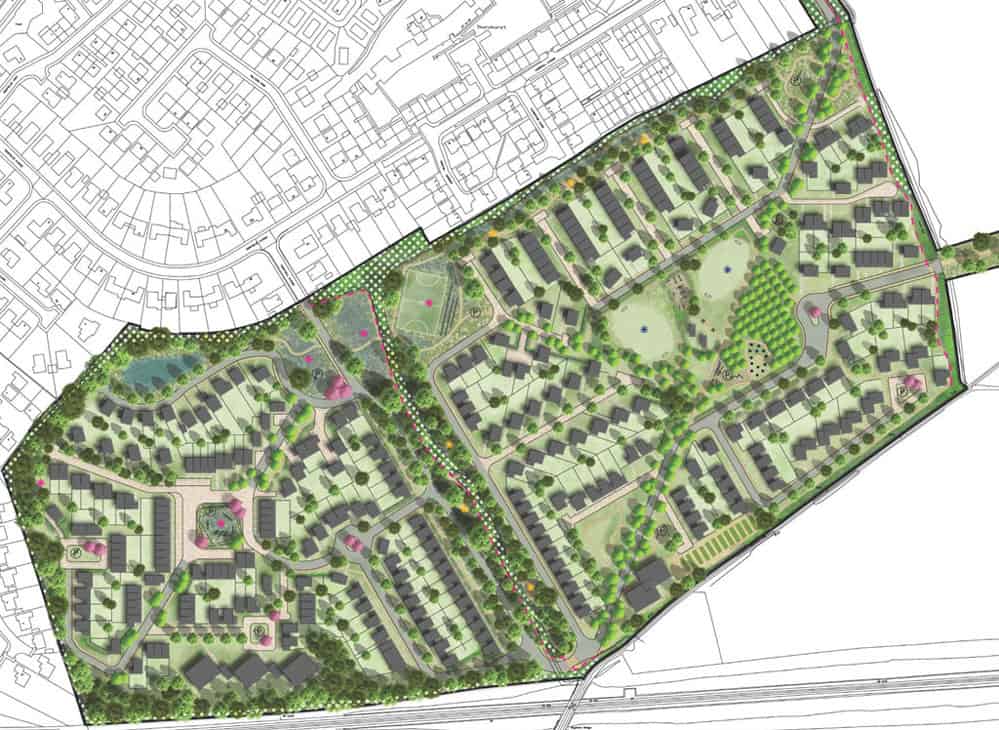 LEP has successfully submitted an exciting masterplanning scheme for approx. 350 new homes on land at Hillborough, Herne Bay.
Our clients, AE (Estates Developers) Ltd., instructed LEP to develop a masterplan and submit the scheme for outline permission, which we're hoping will be determined by the Summer.
The proposed scheme – located on land previously allocated for development in the Canterbury District Local Plan – proposes a genuine focus on community, with an emphasis on landscaped open spaces to enhance the quality of life of residents.
Our experienced planning consultants worked alongside our masterplanning team to develop the scheme, with invaluable input from Campbell Reith, ETLA, Heritage Collective, GEM Air Quality Consulting, and SLR Consulting.
Watch this space for further updates!