The Spiralling Costs of BIM Software: What are The Options?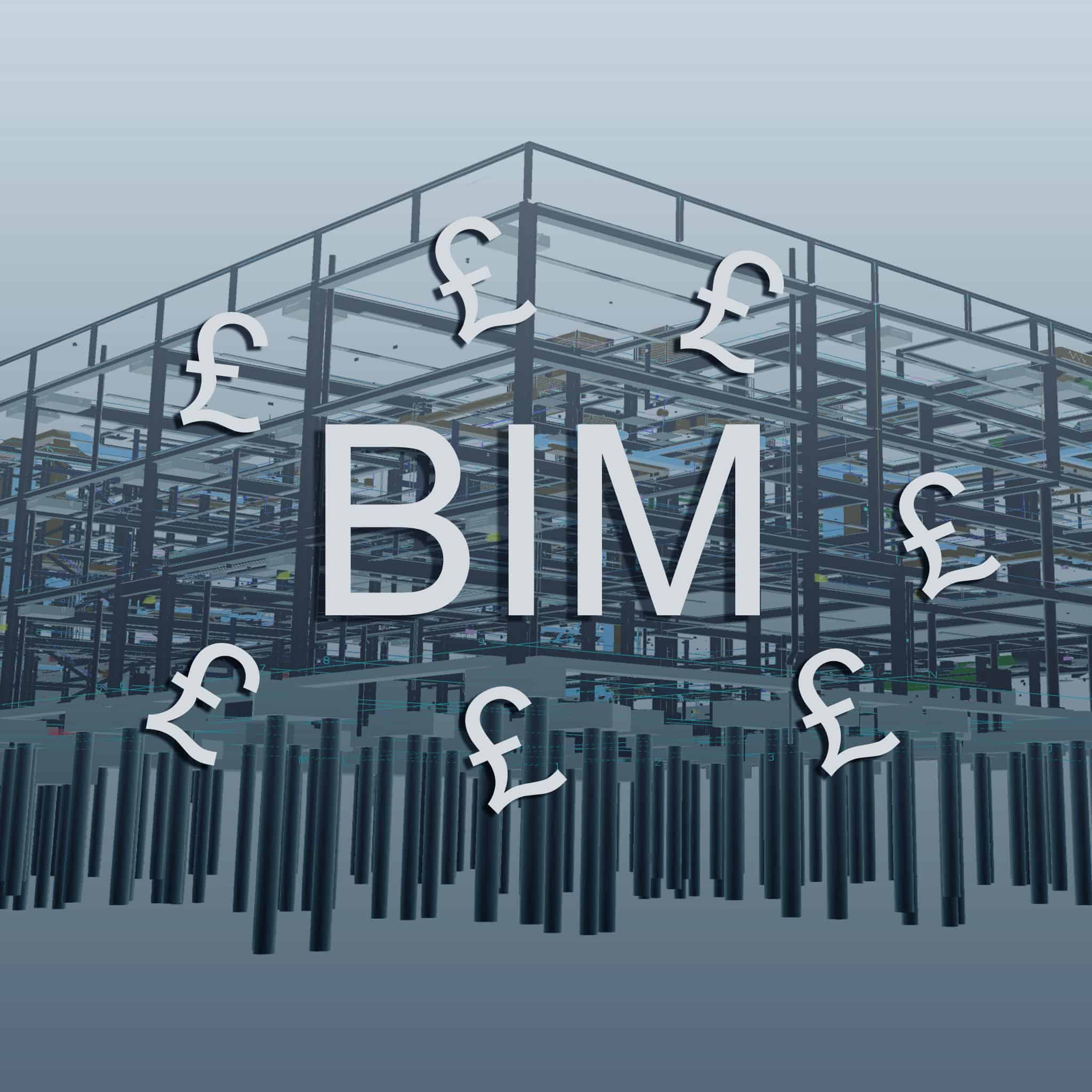 The Spiralling Costs of BIM Software: What are The Options?
 
There has been much in the industry media recently about the spiralling costs of BIM software.  Our in-house BIM expert and Associate Partner, Darren James, shares his thoughts on the situation.
Like many Architectural companies, Lee Evans Partnership has been involved in many BIM projects over the last 8 years.  It has been an ever-evolving (and sometimes challenging) journey, trying to guide our clients and contractors to full adoption of BIM, as the industry struggles to catch up with changing times.
Unfortunately, the plethora of confusing terms out there, such as Cobie, Level 2 BIM, ISO 1192, BS 19650, LOD, LOI etc., do not help the situation.  Many contractors and clients find it difficult to engage in the process fully as they don't understand it, and rightly so. There are too many conflicting documents and a lack of clear guidance.
At LEP, we will take the lead and try to guide clients on the BIM journey, in the hope that our continued support will provide clients and end users with useful validated data at the end of the project, aiding them in maintaining the building throughout its lifespan. After all, that is really the true goal of BIM, and not simply using a federated 3D model to deliver the building, as we so often see.  After all these years, it is unfortunate that so many people still do not realise (or embrace) the full potential of BIM.
There are a number of different platforms which help us designers deliver BIM projects, with one of the global leaders in the market being Autodesk Revit. However, the industry confusion has unfortunately left many thinking the two terms – Revit and BIM – are interchangeable.  In reality, using the Revit programme is just the tip of the iceberg in relation to true BIM delivery: the whole supply chain needs to be involved for a fully BIM Level 2 compliant project, not just the design team.
With this in mind it brings us onto the main point. What platform should we be using to deliver BIM? Well, Autodesk 'Revit' has become a household name in the industry, much much like 'Hoover' has for vacuum cleaners. As Autodesk Revit is by far the biggest player in the market worldwide, many contractors and clients do not realise there are other options available to them.
We ourselves have used Revit for around 8 years now. We have found it to be a great tool for us, and having invested time when we first adopted the platform developing Libraries and Templates, we have found it has helped a great deal in our efficiency of delivering large projects.
 Spiralling costs
However, over the years the costs for Revit have been increasing dramatically. For SMEs of our size, we feel the costs now represent a disproportionate amount of our turnover. We, like many, traditionally preferred to purchase our licenses as a one-off cost and a pay annual maintenance agreement, allowing us to use the latest release every year.  Although a big cost up front circa £7,000 per licence, we were able to keep the annual costs down by then paying in the region of £1,300 annually per license for the maintenance and updates. Although these costs are still high, we found them affordable and the efficiency the programme offered justified the costs.
However, recently, as many of you will be aware, Autodesk have changed their licensing model and are now no longer offering maintenance options on software you currently own. They are instead pushing their customers to adopt their 'subscription' service.  In this instance you don't own the software at all, effectively renting it for an on-going annual payment.  This means the software we have already purchased (at significant cost) is now stuck on the current version, with no ability to update.  This, coupled with the fact that there is no option within Revit to save to previous versions, means that this is not a viable option going forward, as it is likely other Design Team members will start using a later version at some point and we would no longer be able to use their models. So whether we like it or not, we are being dragged kicking and screaming onto the 'subscription' licensing model.
The annual cost for a Revit subscription is currently £3,040 per license, which when compared to the annual cost we were paying of £1,325 per license for the annual maintenance is a significant increase, especially when you add this up 25+ users.
To make matters more complicated, the new 'subscription' license model is also bound to a user. We previously held multi-user licenses, allowing us the use of a number of licenses which were controlled and allocated to a user when required. This was helpful as we didn't need to have a license to cover each and every user, as it would be quite rare that all 25 users were utilising the software at any one time. This meant we were generally able to have less licenses than the number of users.
We also use other pieces of software from Autodesk used in the BIM process, such as Navisworks. Currently, we hold two licenses of this software, as it is used much less frequently. As it was used via a multi-user license, again the licenses could be allocated to the user as required.  Autodesk are now applying the same license models to these pieces of software too, and therefore we would need to purchase Navisworks for each and every user. Due to this, it was more efficient to purchase an annual subscription for every user to the AEC collection, which includes Revit and Navisworks, amongst other products. Although cheaper than buying the two licences separately, the cost of this is still £4,075 per user. So you can now start to see the real difference this will make to our annual software costs.
 Industry frustrations
Many other architects and construction consultants are in the same boat as us and share our frustrations. So much so, that they wrote an 'Open Letter' to Autodesk airing their frustrations over spiralling costs in an industry where fees and profits have remained flat for a number of years.  You can read the letter here: https://letters-to-autodesk.com/letter-to-autodesk.pdf
Autodesk responded to this letter, which can be read here: https://adsknews.autodesk.com/views/reply-to-open-letter-on-revit. This response was felt by many to be very corporate, lacking in empathy and displaying no real commitment to address the concerns raised by the industry – it was more a justification for why their fees are so high, rather than making any commitment to reduce them. 
What's the alternative?
So this brings us onto the alternatives……
As many consider Revit to be the only real player in town, they believe that alternatives would make life difficult when sharing models with other consultants using Revit.  And this is true – to a certain extent.  However, due to the most recent updates to the IFC file format and the continued work to improve it as an industry standard international file platform for sharing BIM models, this is fast becoming much less of an issue. With this in mind we, like many other practices, are starting for the first time to seriously consider other options for BIM software.
The main players for this, as many of you will know, are 'OpenBuildings Designer' by Bentley and 'ArchiCAD' by Graphisoft. Both of these products offer very similar functionality to 'Revit' and offer a credible alternative to the current industry leader. They both offer flexible licensing agreements with various ways you can choose to pay for your subscription to the software. As mentioned before, with the development of the IFC platform, if configured correctly, both products can now be used alongside other Design Team members using Revit without any major compatibility issues.
Having reviewed both of these products, it is our view that ArchiCAD is the front runner for us, particularly in terms of cost. It already has significant adoption across the industry as well as a very firm understanding of the BIM process. The tools within this software to configure parameters to output a compliant IFC model is of particular interest, as this will be paramount when sharing models with other consultants using Revit, ensuring smooth integration and constancy of data within the model. When it comes to pricing, this is significantly more cost effective than 'Revit'.  Interestingly, although they also have a 'subscription' license model similar to that of Autodesk (albeit cheaper), they still allow you to purchase the product outright and pay optional annual maintenance for upgrades. They have also provided an assurance that they intend to keep this licensing model with no intention of changing this. On top of this, they are currently offering a 6-month free trial including training with no obligation to purchase the product at the end of the trial period. This surely has to be in response to the very public way in which many consultants have expressed their feelings over the rising costs of Autodesk products, in an attempt to tempt customers away from Autodesk.
As a result of the above, Lee Evans Partnership are now actively reviewing our options going forward, as many others will be. It will be interesting to see how this develops and what our peers within the industry do over the next few years and hope that as competition increases for the software vendors, this will eventually drive costs down.