We welcome our new Partner, Liz Gibney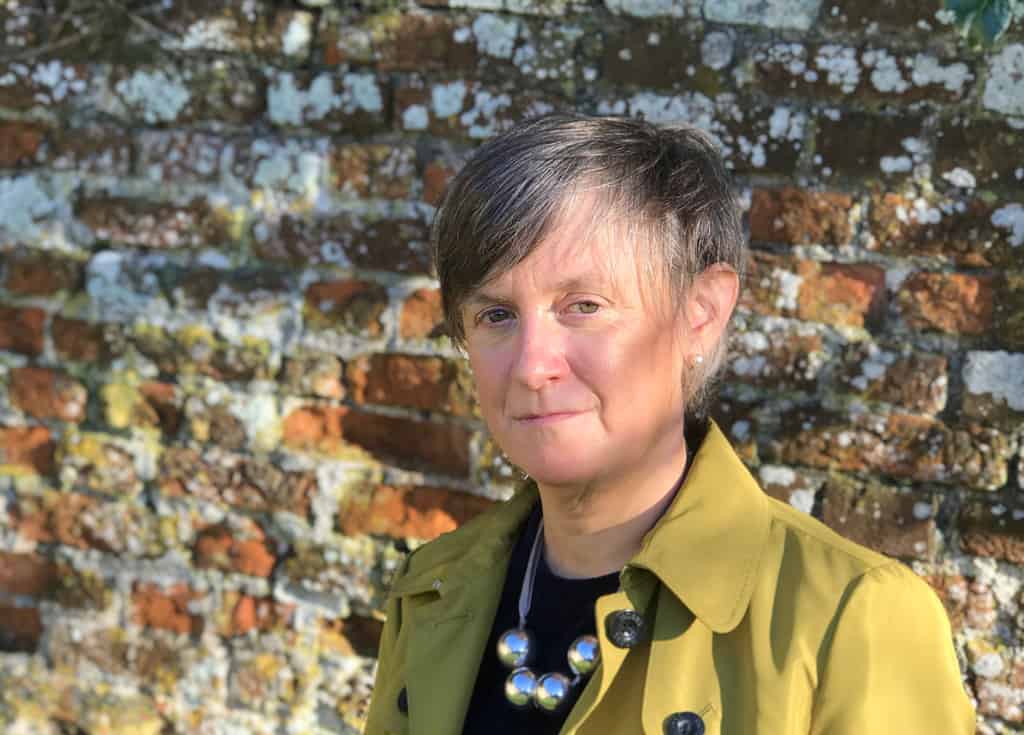 We are delighted to announce the arrival our new Partner, Liz Gibney, to the Lee Evans fold.
Liz comes to us from one of our client organisations, a leading provider of social housing in the UK, Home Group.  She brings with her extensive architectural, master planning and urban regeneration experience, which will be instrumental in bolstering our housing team and providing a sinuous connection with our planning team.
Liz said:
"I am excited about being part of a practice which combines a strong design focus with an in-depth understanding of the planning environment and stakeholder consultation so seamlessly. I believe that as architects, we should be advocates of socially-responsible design which respects the well-being of the people who use our buildings and are shaped by the communities for which they are conceived. My experience client-side has given me a strong understanding of the process by which high quality housing can be delivered at relatively low cost and I look forward to applying this thinking to my work at Lee Evans Partnership. In addition, I am passionate about recognising and encouraging talent within the practice and creating a truly collaborative environment where everyone's contribution is recognised."
The Partners and staff are equally excited about Liz's arrival.  Senior Partner, Nick Lee Evans, said:
"It's great to be welcoming Liz to the practice as a Partner after working with her so closely as a client. It is a true meeting of minds and values. Liz is an exceptionally talented and intuitive designer and will – I believe – make a significant contribution to the way we approach and deliver major master planning and residential schemes in the future."

Read more about Liz's journey, below:
---
It is often kill or cure when someone tells you you're not good enough to make it.
And so it came to pass that award-winning architect Liz Gibney's art teacher poured scorn on a career aspiration she had always held dear.
Consequently, the disillusioned teenager was going to read geography at university – and then her A level results landed and she changed her mind.
It transpired that her prodigious talent for draughtsmanship not only warranted the top grade, but secured her an unconditional offer for the following September at Newcastle and so her journey began.
Lee Evans Partnership's new stellar appointment said: "My teacher told me I was far too neat and fine art was old hat. That I simply wasn't good enough."
Unlikely anyone in a meeting this week will be suggesting that, with Liz an invited thought leader advising the Government on delivering housing quality, ideally bound in policy. Nor when she was part of the Home Group team collecting the runner's up prize in the WhatHouse 2018 Best House category for the Meaux Rise properties in Hull last month.
Liz spent her gap year in an Essex practice, continually distracted from her desk by demands for coffee and custard creams from her belligerent boss. It was a valuable lesson in how not to interact with your colleagues or get the best from them.
She also experienced the finest; the David Levitts of the world who are the perfect blend of artist, technician and human in an architect. His impact has been lasting on her.
St Luke's Hospice in Basildon that first provided an awareness to a young Liz of the power of a building; her mother's place of work, a building that was by its thoughtful design nourishing and inspiring to both staff and patients. The seeds of socially-responsible architecture were planted.
Following graduation on Tyneside, she transferred to The Bartlett for immersion in innovative approaches that Liz brought to her drawing board over the next 20 years, drawn by accessible projects shaped by the communities for which they are conceived.
Liz said: "I welcome community consultation and engagement and the reactions that flow from it. This is valid and good. Architects can be very resistant once fixated on an idea. But we don't always know best. You have to be honest with yourself. Sometimes there will be a better outcome. I'm not a glory architect. The greatest projects are all borne from collaboration."
In her career, Liz has been a design advisor for Design South East (including sitting as chair of its Ashford and Swale Design Panels), Essex Design Advisory Panel and Building Schools for the Future.
Her passion pops when talking about the effect of architecture on people – particularly their wellbeing. The WhatHouse winner encompasses her belief that affordable housing does not have to equal a box.
She said: "Routinely, a porch is just added on, the cheapest bricks and windows are used, house builders are just considering the profit margins, not the future occupants.
"The Persona/Encore house in Hull is considered design – space, high ceilings, craftsman detailing, extensive glazing for maximum light. These are sanctuaries that everyone deserves. This can be done."
Urban regeneration also has Liz's heart. The Holly Street Estate project in Hackney is one of her triumphant moments.
She said: "We had to be brutal and realistic. This was a place where no one wanted to live. Motorbikes riding the tower block landings, drug dens, violent crime. It took 10-15 years to make the change. I am comfortable with that timescale. There is no magic wand. The driver was design. It will take time, but the transformation was dramatic and lasting."
Liz, co-founder five years ago of charity Dover smART Project, which supports disadvantaged people in the town, lives there with husband Graham two children Joe and Emma and dogs Wellington and Bertie.
We wonder what art teachers would say now? We're delighted Liz is coming to join us – a true meeting of minds and values.