12a Dalby Square Featured in AJ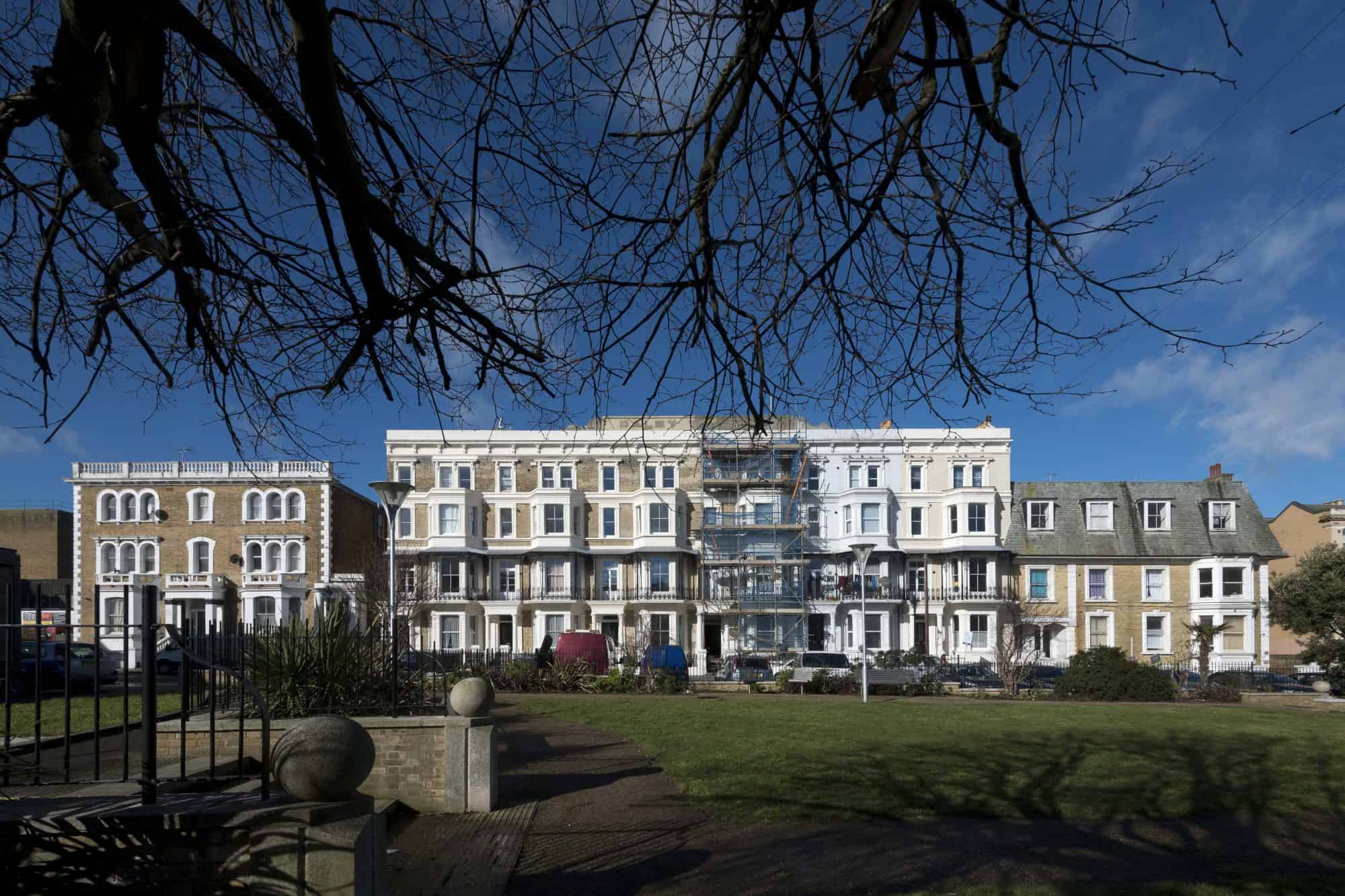 We're delighted that our scheme at Dalby Square has been featured in Architect's Journal.
The prestigious industry publication has published an interesting article about the regeneration of Margate, in which our 12a Dalby Square scheme has been praised alongside other super schemes helping to rejuvenate the area.
The project involved the renovation of 12a to repair the structure to conservation standards – bringing back the elegant Victorian charm previously lost over the years.  The Townscape Heritage Initiative also awarded grants to other properties within the Square to allow similar rejuvenation to bring a sense of pride back into the Ward – previously seen as one of the most deprived in the area.
Alongside the building conservation works, the scheme also involved providing low-energy adaptations to make the building 'future climate proof' with an aim to addressing projections that summers will continue to become hotter, and winters will be milder and wetter.  These adaptations are designed to see the building through until 2080.
The third element of the brief was to remodel the building to become suitable for multi-generational living (3G Living).  This allows multiple generations of a family to cohabit whilst retaining independence, with the aspiration of improving the quality of live for all, combating loneliness, reducing housing costs and providing mutual support.
Click here to see the article published in AJ
See our project profile here