Redevelopment at Hartsdown Academy Underway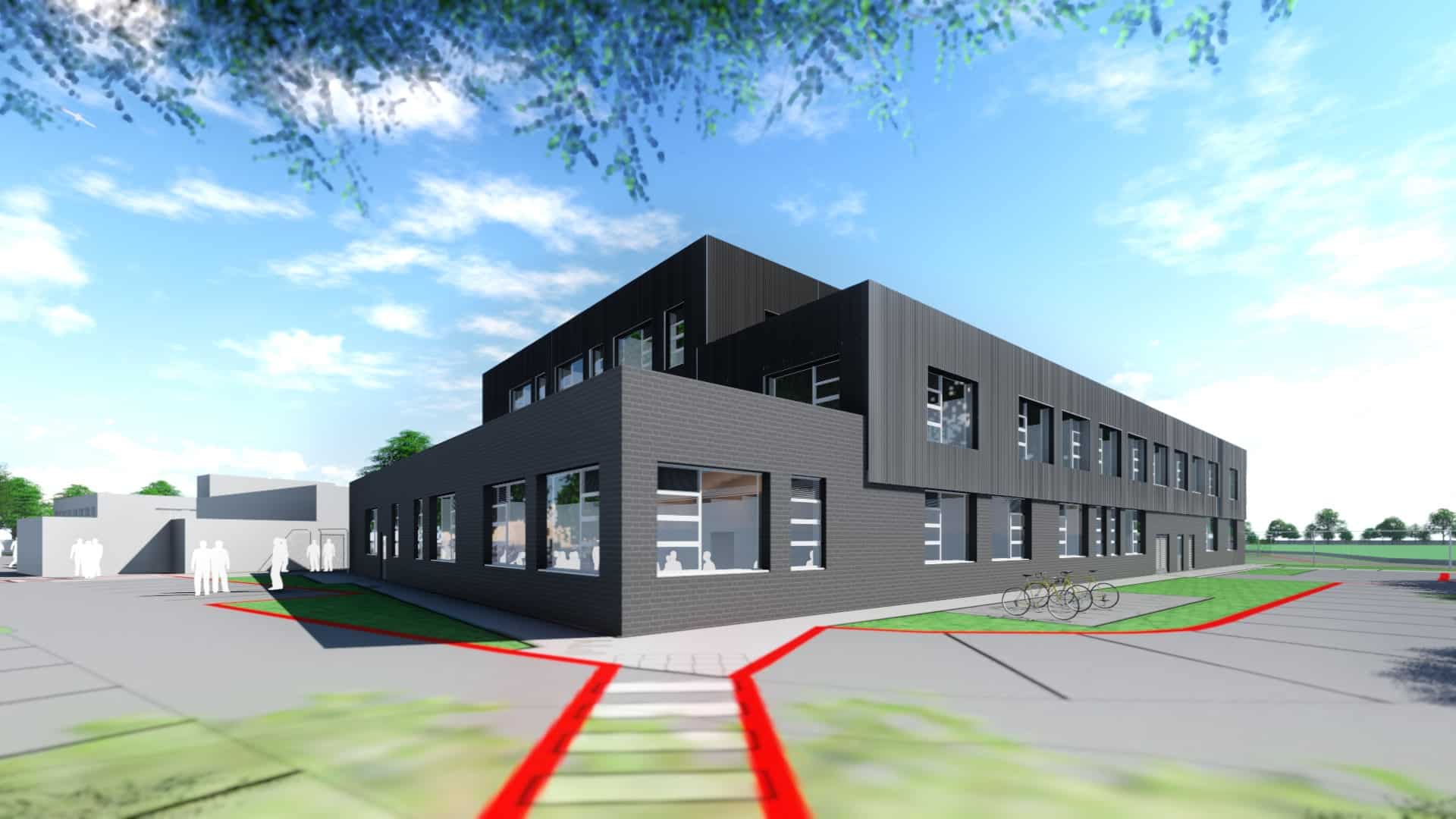 We are excited to announce that construction has now commenced on a new teaching block for Hartsdown Academy, Margate.  This project forms the first of a batch of three schemes, and will be closely followed by The Warwick School in Redhill, and Simon Langton Girls' Grammar School in Canterbury.
Lee Evans Partnership was commissioned by Kier Construction Southern on behalf of the DFE (Department for Education) to provide consolidated accommodation at the school under the Government's 'Priory School Building 2' programme.
Following a successful planning process, works have now commenced on site by Kier Construction, with completion of the new building scheduled for October 2020.
The new energy efficient building seeks to significantly reduce running costs for the school.  The new teaching block will allow much of the existing old building stock to be removed from the site.  Consolidation and rationalisation of the site will provide greater efficiencies of space, as well as an increase in all-important external area.
Accommodation in the new three-storey block will include a spacious dining hall, large library, 12 classrooms, 5 ICT suites, 3 art studios, a textiles studio, and food technology and resistant materials suites – providing a balance between traditional and vocational secondary education.
Additionally, the scheme also provides an extension to the existing sports hall, providing changing facilities, activity studio, and music suite.
This area of East Kent has historically been viewed as one of the most deprived in Kent.  Along with other regeneration schemes in the area, including our award-winning scheme at Dalby Square, it is hoped that this project will help raise the profile of the area, making it an attractive place to live and work, and build upon the existing strong community spirit.