2019 Patrons' Reception – Kent Invicta Chamber of Commerce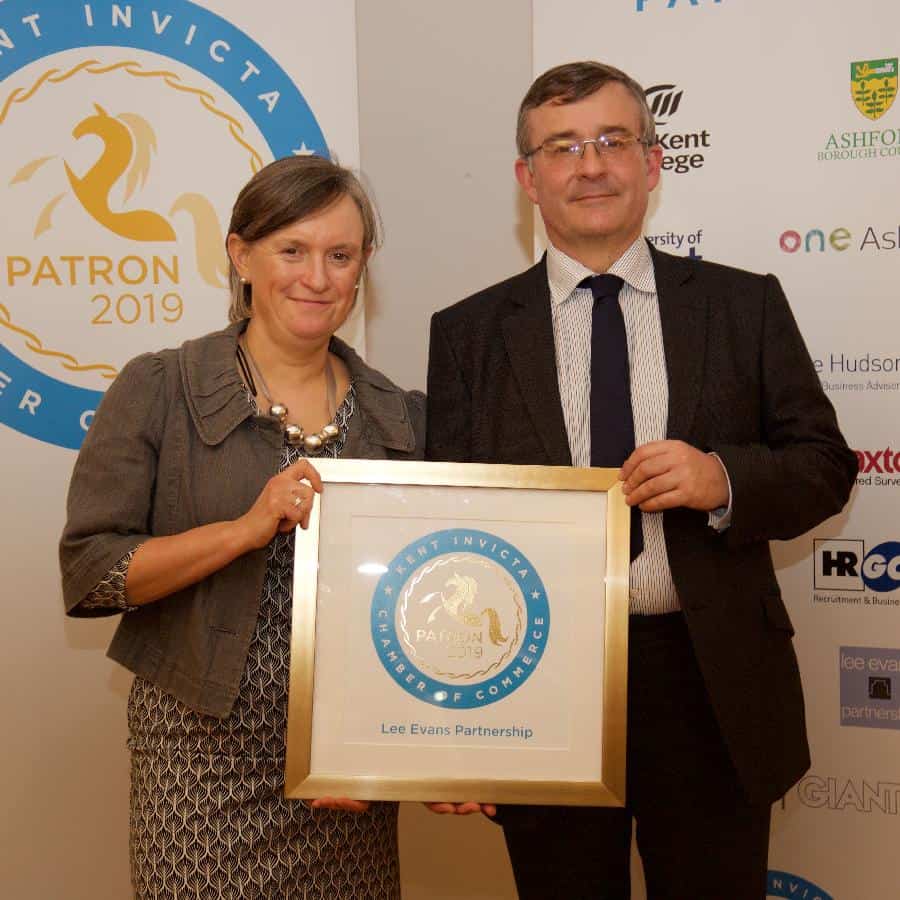 Lee Evans Partnership is proud to announce our continued patronage of the Kent Invicta Chamber of Commerce for 2019.
On Wednesday 27th February, an evening reception attended by our Senior Partner, Nick Lee Evans, and recently appointed Master Planning Partner, Liz Gibney, was hosted by the Chamber to formally announce and recognise this year's Patrons at the Marriott Tudor Park Hotel and Country Club, Bearsted.
Following the success and support we experienced during our Patron membership during 2018, continuing our Patronage into 2019 was a logical decision for the Practice.
Limited to just twelve Patrons each year, Lee Evans Partnership continues to remain in good company, with AC Goatham, Ashford Borough Council, Brachers, Caxtons Chartered Surveyors, Giant Campus, HR Go Recruitment , MHA Macintyre Hudson LLP, Mid Kent College, One Ashford Hospital, Sleeping Giant Media, Towergate Insurance Brokers, and University of Kent making up the 2019 Patrons.
A cornerstone of the Kent business community, the prestigious Kent Invicta Chamber of Commerce has supported the Kent economy and local businesses since 1900, providing business advice, international trade services, representation and much more.
LEP's Senior Partner, Nick Lee Evans, said:
"Lee Evans Partnership is delighted to support the Chamber and continue with our Patronage into 2019.  With a year of uncertainty ahead in the business realm, having a strong local business network and the support of the Chamber of Commerce will see us at an advantage. We welcome this ongoing opportunity to further promote and contribute to the strength, growth and development of our county."