University of Kent Student Hub 'Highly Commended' at the RICS Awards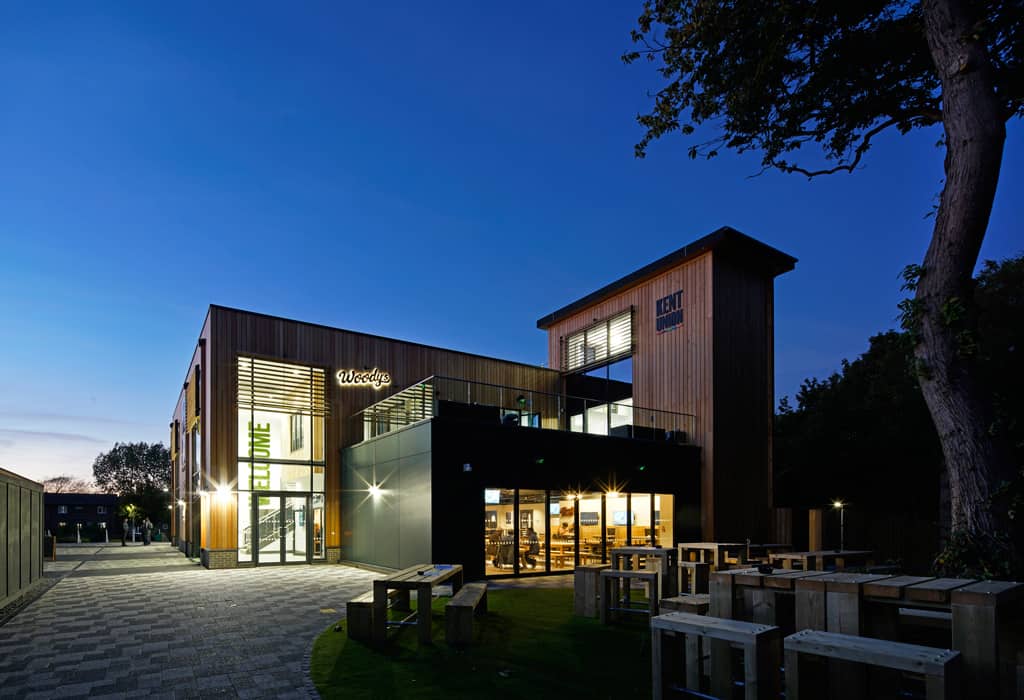 We're proud to announce that our Student Hub scheme at the University of Kent has been awarded 'Highly Commended' at the RICS Awards 2019.
These prestigious Awards took place at the Hilton at the Ageas Bowl in Southampton on the evening of Thursday 16th May, with many impressive projects shortlisted in a variety of categories – creating strong competition across all sectors.
Shortlisted in the 'Commercial' category, Woody's Bar and Student Union at the University of Kent, Canterbury, provides a vital social hub for those studying and living on campus.  Constructed by Jenner Contractors, this Student Hub provides a new bar, restaurant and café, student shop, study hub and dance studios offering students the ability to learn, study and socialise close to their digs.
Two further Lee Evans Partnership projects were shortlisted for the awards, being our innovative climate change scheme at Dalby Square in Margate (shortlisted in the Conservation category), and Cherry Orchard Primary Academy & Castle Hill Community Centre, the first new primary school and civic centre to open for the emerging Ebbsfleet Garden City (shortlisted in the Community category).
We're proud to be part of such great teams, delivering such great projects!