Kent Invicta Chamber of Commerce Patrons' Dinner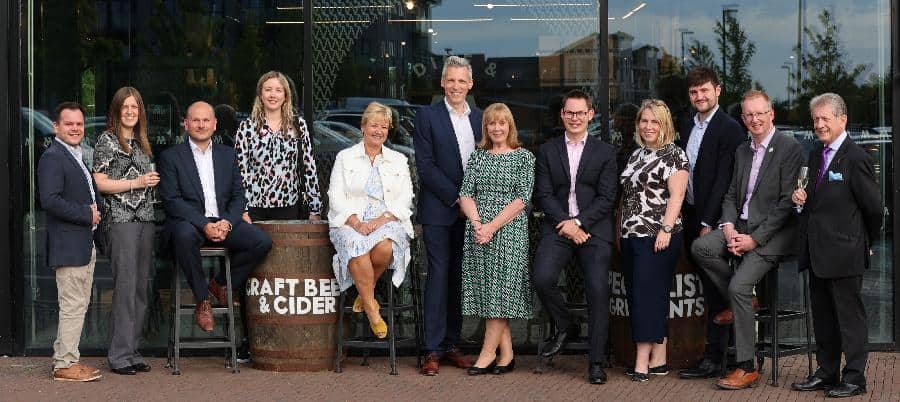 Last week, LEP Partners Matt Hayes, Liz Gibney and Darren James had the pleasure of joining other Patrons of the Kent Invicta Chamber of Commerce at the stunning Macknade Ashford for the annual Patrons' Dinner.
As with previous years, the evening was a wonderful success and a true celebration of Kent's businesses community, and there was no better place to celebrate the event than at Macknade's No. 1 Elwick Place venue in Ashford.  True to their spirit, a wonderful array of local, fresh product was on offer, with a stunning menu.  Our team was delighted to hear from Chamber Chief Executive, Jo James, and Macknade's CEO, Stefano Cuomo, who exudes infectious passion for the business, captivating the audience.
Lee Evans Partnership has held one of just 12 Patron places with the Chamber for five years, being the only architectural design practice within the patronage.  Before this time, we were also a long-standing member of the Chamber, and certainly see them as an invaluable resource not least for their guidance and reliable business advice, the wonderful local connections and opportunities membership presents, and, of course, the spectacular events on offer.  If you're considering membership, check out their member benefits page here: https://www.kentinvictachamber.co.uk/member-benefits/
We would like to specifically thank Morag Welham for her efforts as Head of Patron Services for her support and assistance across the years, and for making these events so worthwhile.  We look forward to continuing to grow our relationship with the Chamber, as well as other local businesses across Kent.
Images (from top): Matt Hayes; Liz Gibney; and Darren James