Dalby Square at the SEA CHANGE Conference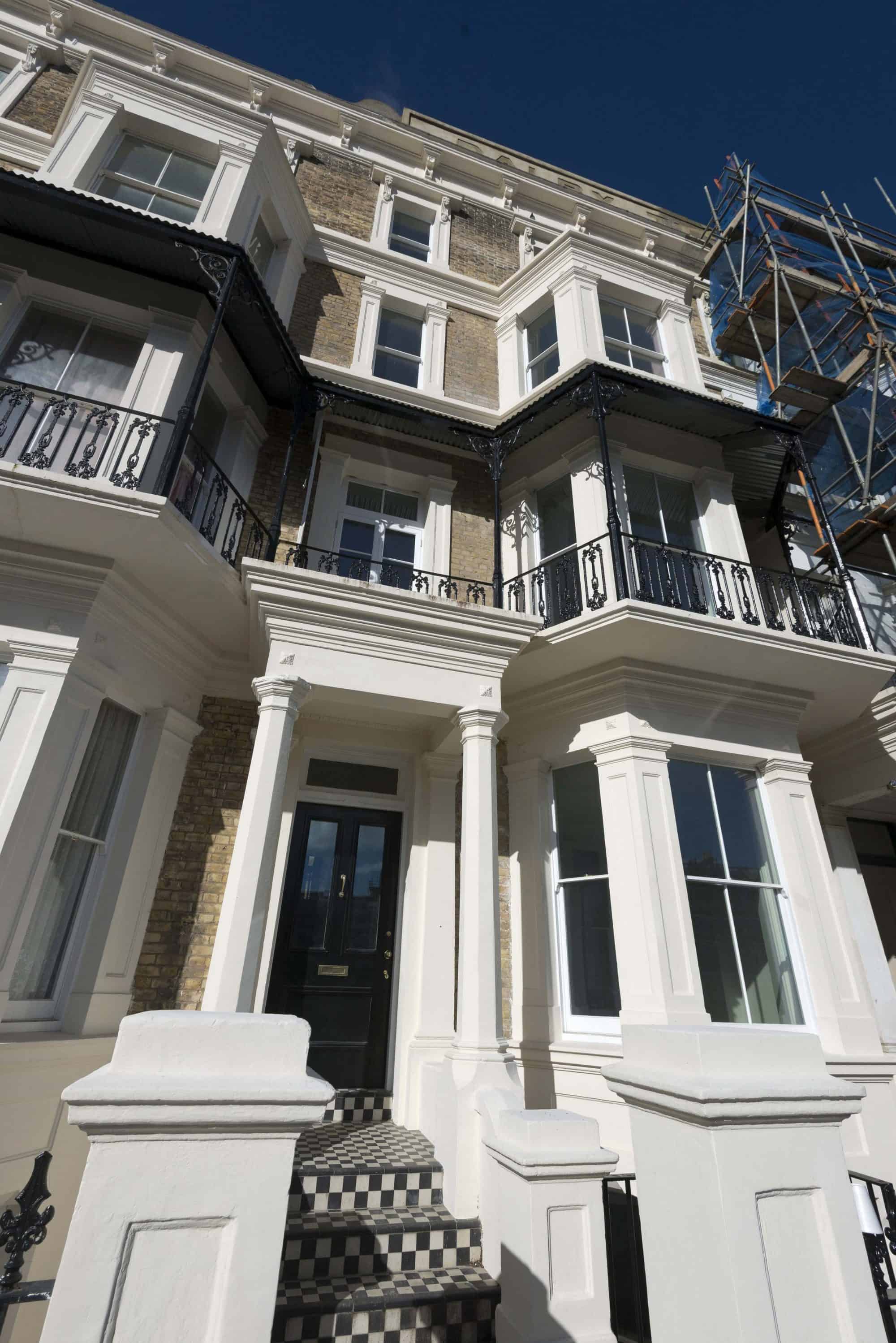 We are proud to have one of our innovative schemes, Dalby Square in Margate, featured as an example of good practice at this year's SEA CHANGE Conference in Blackpool.  The conference, organised by the 'World Monuments Fund', features schemes from across the globe and is focused on 'Managing the Challenge of Protecting Coastal Heritage in the Face of Climate Change'.
Our scheme, built by Kent-based contractors Astral Ltd, has been described as 'ground-breaking' by the Academy of Urbanism, and sought to re-imagine a typical Victorian seaside property, with three key design drivers: i) to repair the building to approved conservation standards; ii) to incorporate low-energy adaptations to 'future climate proof' the building; and iii) to remodel the internal spaces to create a multi-generational home (3G Living).
Owned by Kent County Council, this part-Heritage Lottery Funded scheme forms part of Thanet District Council's 'Dalby Square Townscape Heritage Initiative' (THI) which aims to bring family-sized housing back into the deprived wards of the town – regenerating the area and setting a precedent for sustainably reusing existing building stock to address the affordable housing crises.
This property has taken part in an ongoing research project in conjunction with the University of Kent's School of Architecture and School of Psychology, which included extensive research and post-occupancy evaluation, to assess environmental performance and the benefits and impact of multi-generational living.  The results of the research and analysis has been extremely positive, in all aspects.
Representing the team behind the project, Philip Jackson from Daedalus Environmental and Marialena Nikolopoulou from the University of Kent will present the scheme at the conference, which will be held at the Winter Gardens Conference Centre in Blackpool from the 4th – 6th September.
Read more about the scheme here: http://www.lee-evans.co.uk/projects/dalby-square/