LEP promotes Darren James to the position of Partner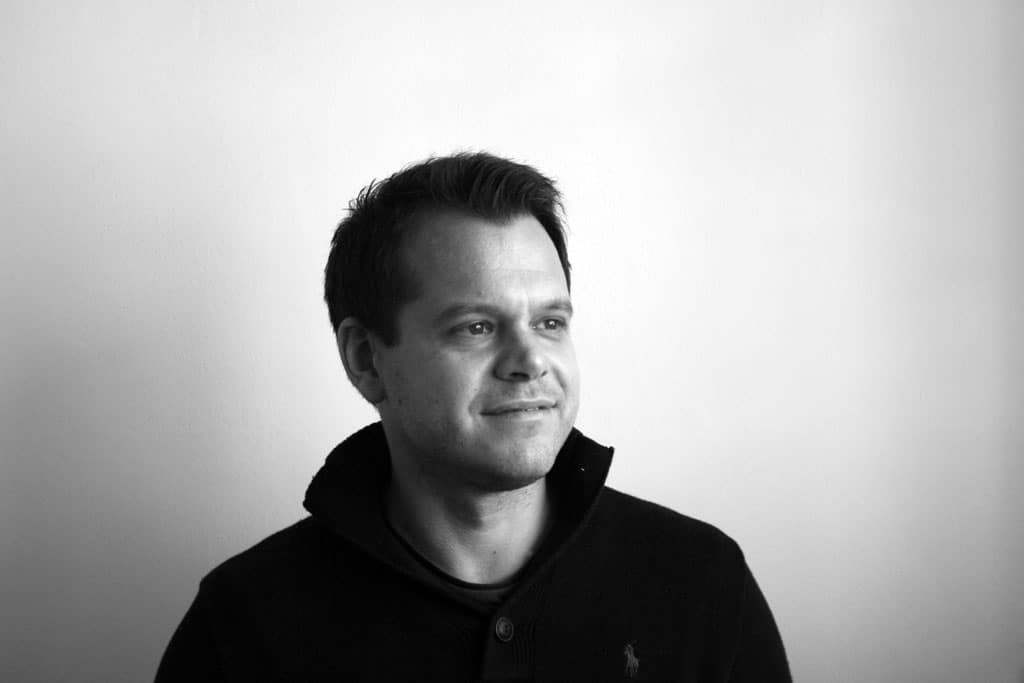 Those who have worked with LEP over the past 20 or so years are likely to have crossed paths with Darren James. Having started with the company way back in 1998, Darren has proven his abilities and value to the Partnership time and time again, progressing from the role of office junior up through the ranks. Today, we are delighted to announce that in recognition of his hard work, drive, and dedication to the Practice, he has been awarded and accepted a promotion to the position of Partner.
During his career, Darren has developed a solid reputation for his excellent technical skills: clients, contractors and follow colleagues alike know they can rely on him for his concise and accurate advice in all aspects of building.
Alongside his technical working experience, Darren has been instrumental in the Practice's early adoption of new and innovative ways of working, including spearheading our work-flow move to Building Information Modelling (BIM) more than 10 years ago. Darren had the foresight to see the future vision of BIM whilst it was still in its relative infancy, understanding how it would create huge efficiencies in our working approach, saving the practice time and money. To this day, he can be seen mentoring and leading staff on its application, as well as helping guide clients, contractors and consultants to ensure projects are successful.
Overcoming obstacles, has become one of Darren's specialist superpowers! Many of you may know that back in 2013, Darren was involved in a car accident which left him with devastating injuries to his right leg, which unfortunately required amputation just below the knee. Darren underwent many hours of surgery, substantial blood transfusions, and extensive rehabilitation, but he didn't let it hold him back – within 18 months he could be seen out running, and has since regularly completed gruelling cycle events for charity. This man's determination to overcome challenges is second to none, and a true testament of his positive character.
Whether he's mentoring and advising colleagues professionally, doing his bit for charity with the LEP Team, or embracing his fun side at social events with gusto, Darren is the ultimate team player, and his work family are thrilled at the news of his appointment as a Partner.
On joining the Partnership team, Darren said:
"From the day I did my work experience back in 1996, I knew I wanted to work in architecture, and I especially knew I wanted work at Lee Evans Partnership. I successfully applied for the position of office Junior in 1998 whilst still in college, with the partnership kindly continuing to fund my training part time.
"I can honestly say that I have loved working for the practice these last 23 years, having worked with some great colleagues along the way. I have always liked the ethos of the practice and the feeling that we are one big family, rather than a group of work colleagues. From the very start of my journey at LEP, it was always my ambition to become a Partner to help push the company forward and repay the faith they have put in me throughout my career.
"So when I was recently invited to become a partner, I couldn't have been happier. I am looking forward to using the wealth of knowledge and experience I have gained during at my time in the Practice to support my fellow partners and help guide the company in a positive direction for the future. With such a strong existing reputation and a brilliant team, I am confident that the company will continue to grow and flourish, and I'm looking forward to the challenge ahead."
Darren is a 'local' lad, growing up in the Ashford area where he still lives with his wife, Charlotte, and their beloved pooch, Louie. They will be welcoming their first child into the world in January, with the whole family – including his LEP family – overjoyed and excited by the news of the impending new addition to the James family.
We all want to publicly say a huge 'CONGRATULATIONS' to Darren for his hard work and achievement, and look forward to the seeing the Practice develop and grow over the coming years.