How Clever IT Solutions helped us Deal with the Ever Evolving World of Covid 19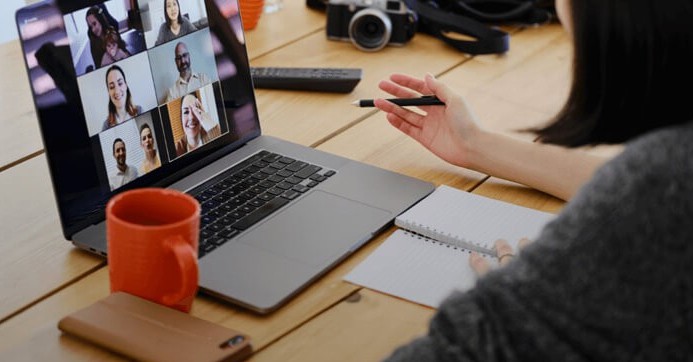 How Clever IT Solutions helped us Deal with the Ever Evolving World of Covid 19
Like many business we undertook a significant amount of contingency planning in the pre-Brexit period. For IT, our objective was to maintain staff access to our systems based on an estimated 3 months of disruption to national transport networks.
We had made significant investments in thin-client technology of the last 8 years or so, choosing to deliver a lot of our mainline software in this way via Citrix XenApp. This gave us a good head-start in terms of application delivery from remote and home working environments, as we were not reliant on the computing power of the endpoint hardware.
This has been helpful in an in-office working environment as it reduces the costs and size of 'baseunits' that staff would use at their desks on a normal day, and with a satellite office in London allowed a certain flexibility and mobility with regards to rented office space. Having spent the last couple of years working hard to develop our Folder Redirection Policies around the network, we arrived at a place where data and software is all in essentially in the same easily locate-able and usable place, as far as the end user is concerned.
The additional bonus of this technology became very apparent as we were forced into a home-working situation. As long as the end user has a reliable Internet Connection (though granted this can be a challenge in itself!), the Citrix platform has allowed many of our staff to work from home using whatever devices they had laying around for personal use, such as PCs, laptops, Macs, Ipads etc. These can all be used to login to Citrix, which then publishes all of the apps directly to the device from our main server using the Citrix thin client technology. This also requires a minimal amount of bandwidth, as no files are actually being downloaded or uploaded. All of the work is being done on our servers in the office and a virtual application is simply published to the end user on whatever device they are using, always giving the same end user experience no matter what device they are on.
In amongst all the usual work we have done to maintain a stable remote working platform, we have also been thinking slightly outside of your Standard-Enterprise-Convention box. Returning to a bit of tech that we'd deployed previously to help a local charity, we were able to develop a very low-maintenance kiosk OS using the Kubuntu distro. Essentially, we have been able to create a very simple image of about 25GB that comes pre-populated with VPN configuration along with Citrix Workspace and various items of Communication tools (Slack, Zoom, Teams etc).
As Kubuntu as an OS demands very little, we have been able to use it to re purpose all sorts of legacy hardware – older laptops that would struggle to boot whatever versions of Windows lay dormant on their hard drives were now able to launch Kubuntu and run application such as Revit and AutoCAD through the Citrix medium. This has opened up a whole new world of possibilities and it has been far quicker and easier to refactor some of our office base units for homeworking using this development, rather than to aid the setup of new Windows machines.
Now of course, we are in a position where the world is starting to return to the office, and understanding that not everyone's home/remote working environment is 100% conducive to well-being, we have been back in the buildings themselves to reconfigure the furniture and ensure a Covid-Secure working environment for those that require it. Again it has been made easier by our thin-client technology, in order to make the remaining office based machines universal. To ensure the workplace is Covid secure, the layout has been reconfigured to approximately 50% capacity, with workstations being setup as pre-bookable hot desks. Each user will have their own keyboard and mouse allocated to them, which they will simply plug into the machine when they need to use it, cutting down on the risk of Covid Spreading through the use of shared equipment. We've been able to return to tried and tested bits of software to help with this, using the Resources calendar functionality in O365 to enable the booking of workstations, allocation and recording of in-office time a possibility.
That is just a snippet of what we've been up to. Of course it is far more nuanced and you just need to take a glance at our in-house ticketing system to see that this has not been plain sailing by any means. But by setting 'good-practice' and forward thinking as high priorities in all the work we've done up to this crisis, we knew that when the ominous announcements came, we were in a good place to ensure business operational continuity. Hopefully we will still be in a good place for whatever else comes next…