Kent Invicta Chamber of Commerce Patronage for 2020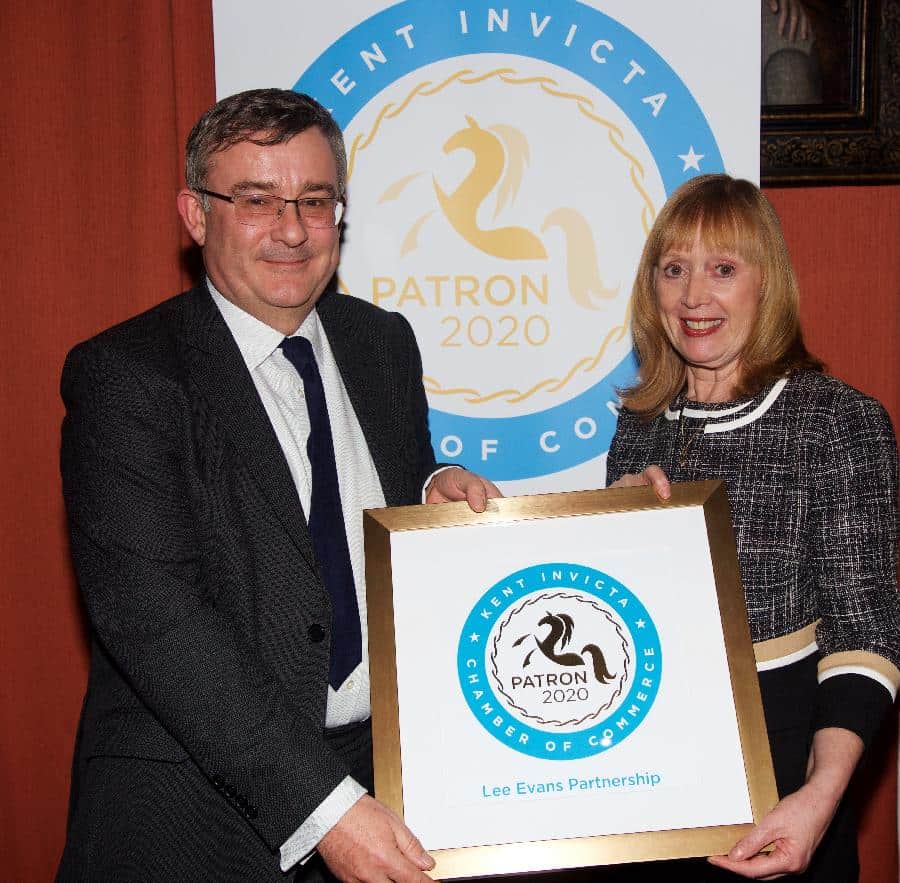 We are proud to announce our continued patronage of the Kent Invicta Chamber of Commerce for 2020, our third consecutive year.
The Chamber hosted their first 'Kent Business Leaders' Dinner' of 2020 at the stunning Leeds Castle on Wednesday 12th February, during which this year's Patrons were acknowledged for their continuing support.
Attending the event from LEP were Senior Partner, Nick Lee Evans, together with Associates James Wood and Sammy Bikoulis.  We were also pleased to have two of the Practice's highly-regarded clients attend the event as our guests: respected local land-owner, Mr Kevin Attwood, from Down Court Farm, and The Land Trust's Mr Chris Valdus.
Nick gratefully accepted the Partnership's certificate alongside the ten other Patrons supporting the Chamber for 2020: AC Goatham, Ashford Borough Council, Brachers, Caxtons Chartered Surveyors, HR Go Recruitment , MHA Macintyre Hudson LLP, Mid Kent College, Sleeping Giant Media, Towergate Insurance Brokers, and University of Kent from the Chamber's Chief Executive, Jo James.
We are confident that the continuing partnership and mutual support between LEP and the Kent Invicta Chamber of Commerce, together with the connection to the wider local business community, will prove beneficial moving forward into 2020, and beyond.