Continuing our Success with the NHS – William Harvey Emergency Department Extension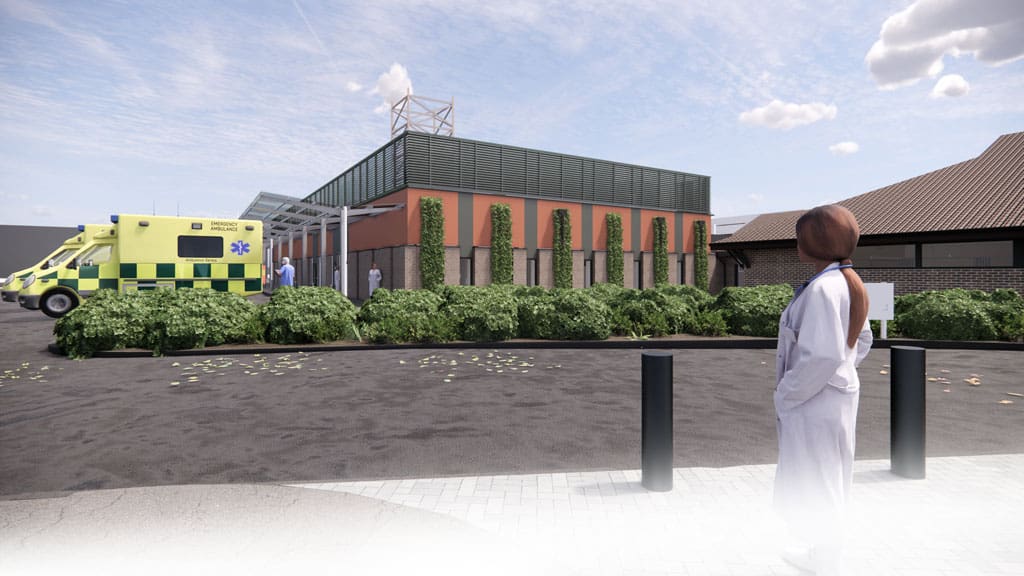 All Images:  HMY Architects
Continuing the success of our planning department, we're delighted to confirm that our Planning Team has received approval for a much-needed expansion to the busy emergency department at the William Harvey Hospital in Ashford, Kent.
Working alongside project architects HMY and client 2Gether Support Solutions on behalf of the East Kent NHS Trust, the single-storey expansion to the existing emergency department will increase emergency treatment space to 69 cubicles, meeting growing patient demand. The successful permission also includes for the rearrangement and expansion of a parking area, the main emergency department entrance, and ambulance bay point.
The design will provide a new focal façade, which will sit proud of the existing building line, providing a clear and identifiable arrivals space.
We're proud of our ongoing successful working relationships with 2Gether Support Solutions and East Kent NHS Trust, and we're excited to see this important scheme come to life in the near future.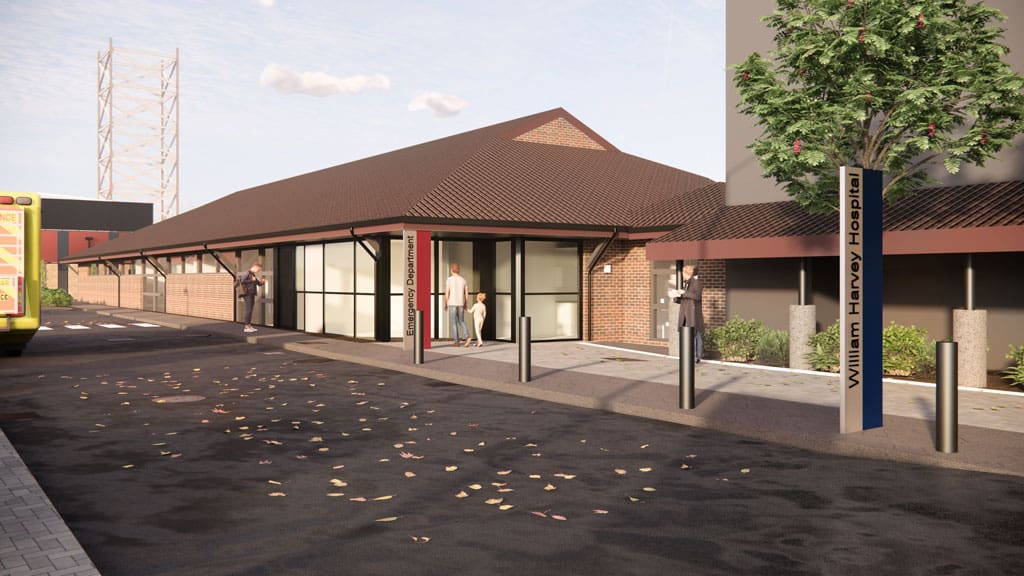 All Images:  HMY Architects