Creatively Supporting the Dover smART Project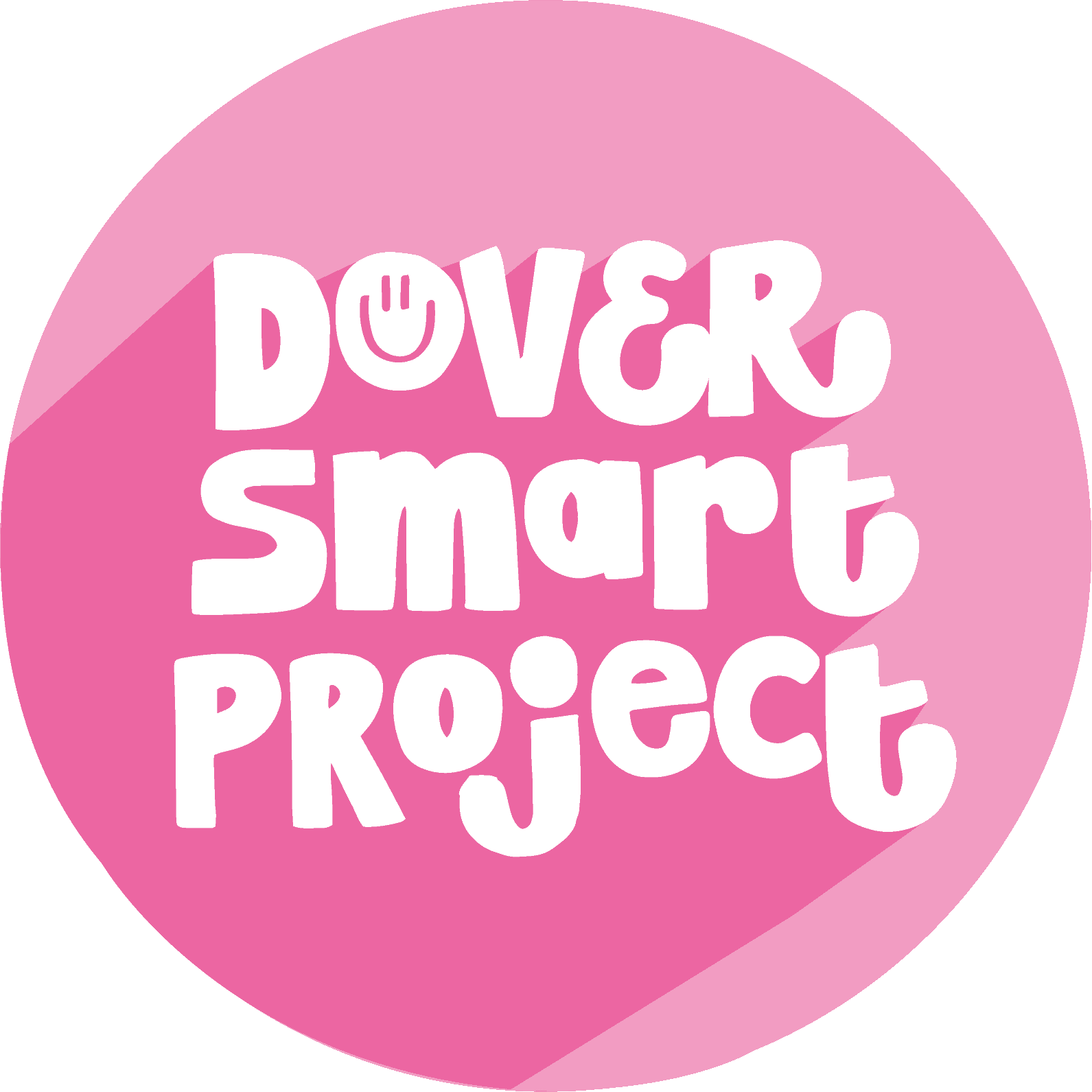 LEP is proud to have collaborated with the Dover smART Project – a wonderful charity transforming lives through art and creativity – by creating an interactive Art Box for distribution to 150 disadvantaged children, young carers, and those suffering from dementia in the Dover community.
The Dover smART Project
The Charity was established in 2013 with a mission to support disadvantaged children and Young Carers, by providing access to creative experiences. Through art, they aim to enhance wellbeing, boost confidence and raise aspirations for the future. As the charity grew, they also began offering their support to other age groups, specifically older people who may be isolated in the community and those living with dementia.
Charity CEO, Dawn Maddison, said:
"We want to make art accessible for all and make sure people have the experiences that we are fortunate enough to have. We want the people of Dover, our young carers, older people and all the groups we work with to have positive experiences that gives them aspiration for the future and put them on the pathway to better health and wellbeing."
The UK's Young Carers
It is estimated that there are around 700,000 young carers between the ages of 5 and 18 in the UK taking care of a family member who may be suffering from physical or mental illness, or helping them by looking after siblings whilst they are not able.
Being a young carer is hard work and can take its toll. Chores including cooking and cleaning, nursing and/or looking after personal care needs, as well as providing emotional support are often regular requirements, with some children spending 60-plus hours per week in their role as a Young Carer. Other children simply cannot understand the levels of responsibilities these young people have, which can impact on inclusion and their social wellbeing.
These additional responsibilities can also have significant impact on educational and personal development. It is estimated that by time a young carer attends secondary school at the age of 11, they can fall two or more years behind their peers – a rate which is thought to be increasing. The Dover smART Project has a mission to try to close this attainment gap, by providing support to help boost confidence, reduce isolation, develop passions and raise aspirations for their futures.
The Art Box Scheme
Pre-Covid, the Dover smART Project offered a multitude of interactive workshops and support sessions, including weekly groups and community outreach, which were funded through donations and fundraising, together with support from Kent Community Foundation and BBC Children in Need. In 2018, the charity, led by CEOs Dawn Maddison and Laura Graham, engaged with almost 7,000 members of the community… proof that a small charity can have a big impact on the lives of local people!
When Lockdown began back in March 2020, the Charity wanted to find alternative ways in which they could continue their mission. With access to their gallery prohibited, and group meetings a no-go, they innovatively switched their thinking – rather than young people coming to the Charity, the Charity decided to go to them. The idea was born to interpret their workshops into an interactive Art Box, which included a number of different activities and resources to be completed at home.
Each month, 150 Art Boxes boxes are sent to disadvantaged children and young carers, with 32 boxes making their way to older people suffering dementia… taking the engagement ages from 5 years old all the way through to 90 years old.
Such a success has this idea been, that to date the charity has sent out over 5,000 boxes, with subscriptions more than doubling from 52 at the beginning of Lockdown, to 112 (and growing).
This month, LEP was delighted to have been invited by the charity to contribute to their latest Art Box. Led by Partner Liz Gibney, Architects Sammy Bikoulis and Sophie Lamarque, and architectural assistants Liam Fish, Liam Smith and Natasha Paul have created a wonderful set of exercises suitable for all age groups. Creative architectural-based activities from origami houses to spot-the-different to 'Exquisite Corpse' to an architectural dot-to-dot… even creating your own fort at home have been imagined, and we hope our activities will provide lots of fun and inspiration to those who receive them.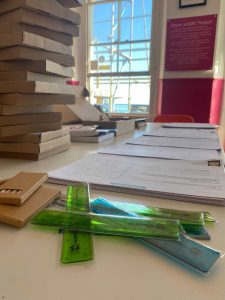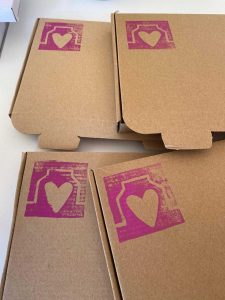 LEP's Sophie Lamarque said:
"Working with Dover smART has been a fantastic project to be part of. As a team we have loved developing these activity sheets, and wanted the boxes to encourage design whilst also providing an insight into what we do as architects. Inspiring creativity and joy for children, especially during lockdown, is such an important task, and we hope these boxes inspire lots of future budding architects!"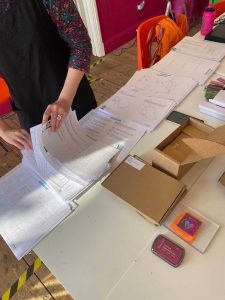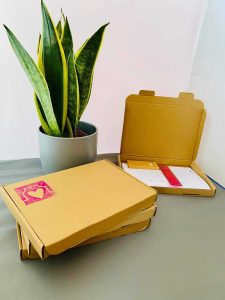 Thank you to the Dover smART Project team, and specifically Dawn and Laura, who invited LEP to be part of this wonderful project. We would also like to thank the Rotary Club of Dover who will kindly be paying for the postage of the Art Boxes via their fundraising.
We are hoping to share our activities pages with you all in readiness for the Easter school holidays, so that families can give them a go!  We hope you enjoy them!
To find out more about Dover smART Project (registered charity: 1157776), including ways in which you can provide support and get involved, visit their website at www.doversmartproject.co.uk