CIAT Awards 2017 Shortlist – DAFC Family Stand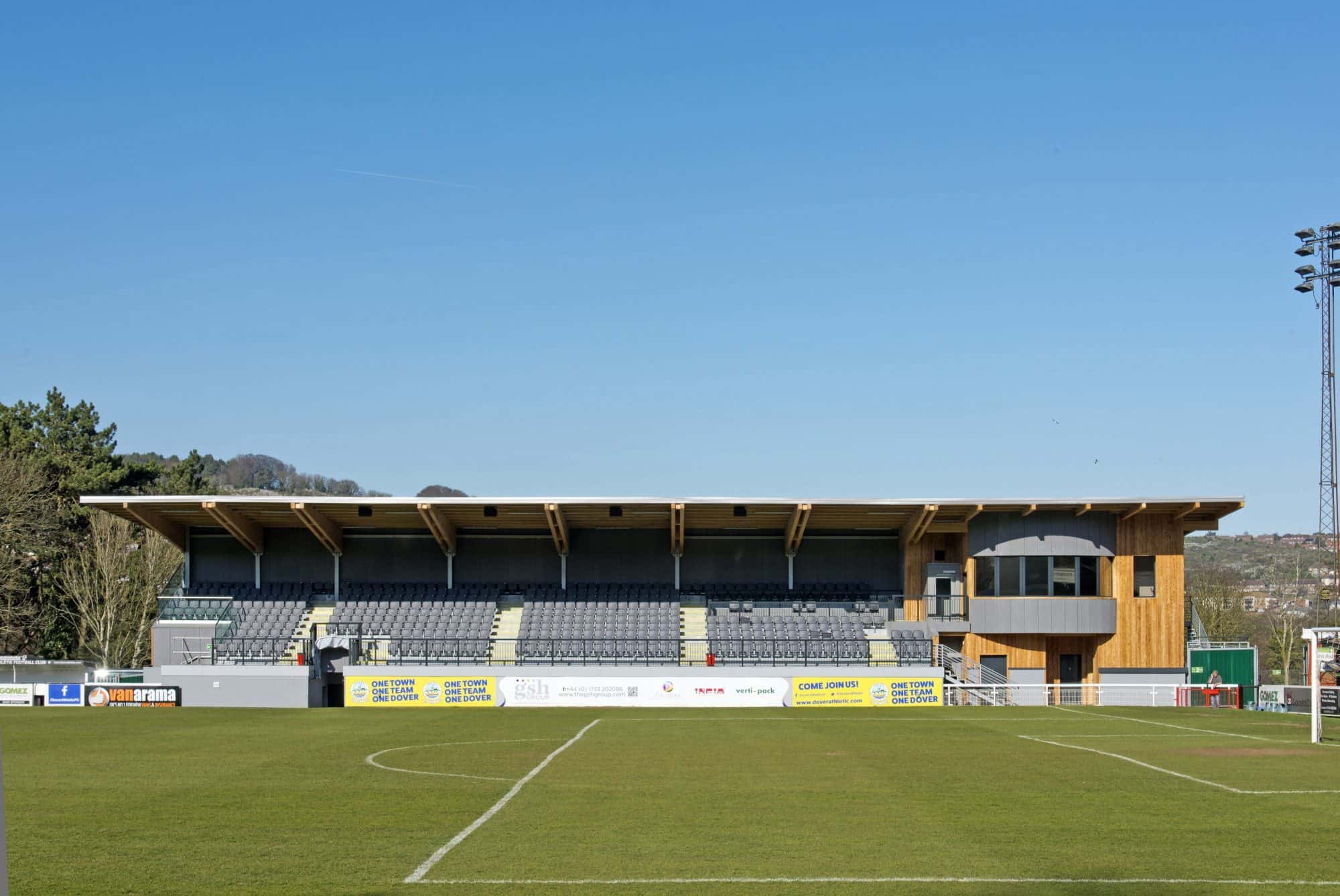 Following our success last year with our Samphire Hoe scheme, we have once again been shortlisted for the 'Award for Excellence in Architectural Technology' at the CIAT Awards 2017.
'The Family Stand' at Dover Athletic Football Club, designed by Associate and Senior Technologist Lee Waters, is one of six schemes vying for this prestigious prize.  Winners will be announced at a ceremony at the unique Village Underground venue in Shoreditch, London on the 15th September.
This structure takes kit-build to new level – a 500-seat capacity spectators' stand designed specifically to fit this narrow site, manufactured in Europe and erected at the Club's Crabble Athletic Ground in Dover, Kent, in just 16 weeks.
The new facilities provide players' and officials' changing rooms, medical room, laundry, manager's office, spectators' WCs,  control tower and dedicated elevated viewing area for disabled spectators, all within a pre-fabricated structure on a minimal footprint.
The impressive cantilevered seating area provides sheltered yet panoramic views for match-goers in a family-friendly environment.
This nomination follows the recent success of the scheme at Groundtastic's Ground Awards 2016/17, being named 'Best New non-League Stand'.
https://ciat.org.uk/awards/shortlisted-award-for-excellence-in-at-2017/lee-evans-partnership.html