Samphire Hoe – Highly Commended at 2016 CIAT Awards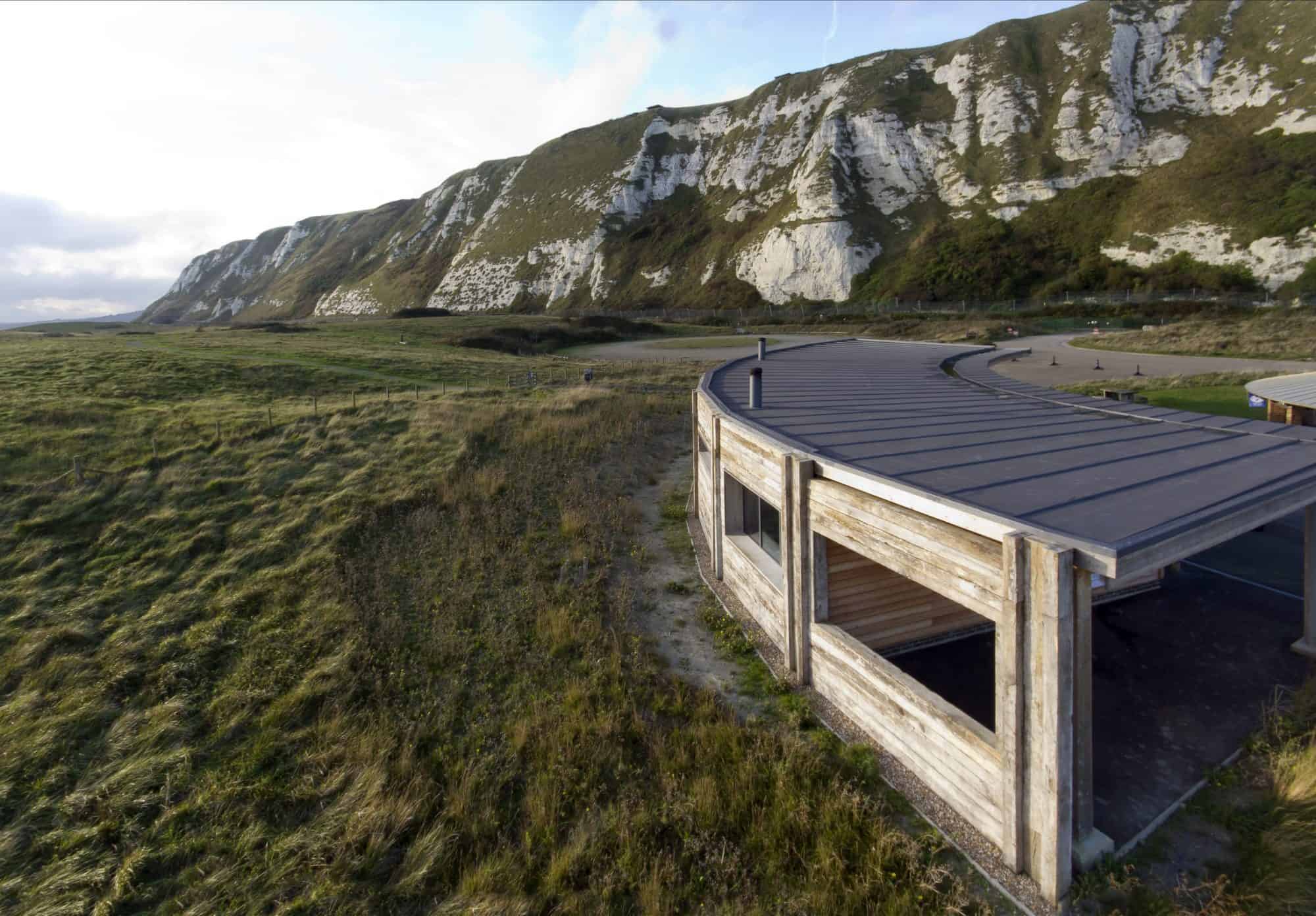 These awards, hosted by The Chartered Institute of Architectural Technologists (CIAT), were specifically set up to reward "the best of the best in Architectural Technology".
We are proud to announce that our Education Centre at Samphire Hoe picked up the 'Highly Commended' award in the prestigious 'Excellence in Architectural Technology' category.
Samphire Hoe is a unique country park located on a man-made stretch of land on the south Kent coast alongside the White Cliffs of Dover, formed from the waste produced from the Channel Tunnel construction in the 1990s.  Due to the harsh coastal environment, the need for a shelter was identified for visitors and school groups.  Samphire Hoe Education Centre provides a comfortable environment for learning about the park, its ecology, and origins.  The building has been specifically designed to sit unobtrusively within the natural environment and utilises recycled railway sleepers from the Channel Tunnel site in its construction.
Managing Partner and Senior Technologist Kevin Hook MCIAT said "It's fantastic to have our response to a unique challenging environment recognised. We're very proud of this achievement and of the project itself."
http://www.lee-evans.co.uk/projects/samphire-hoe-education-centre/