Education Week – Monday: Meet the Team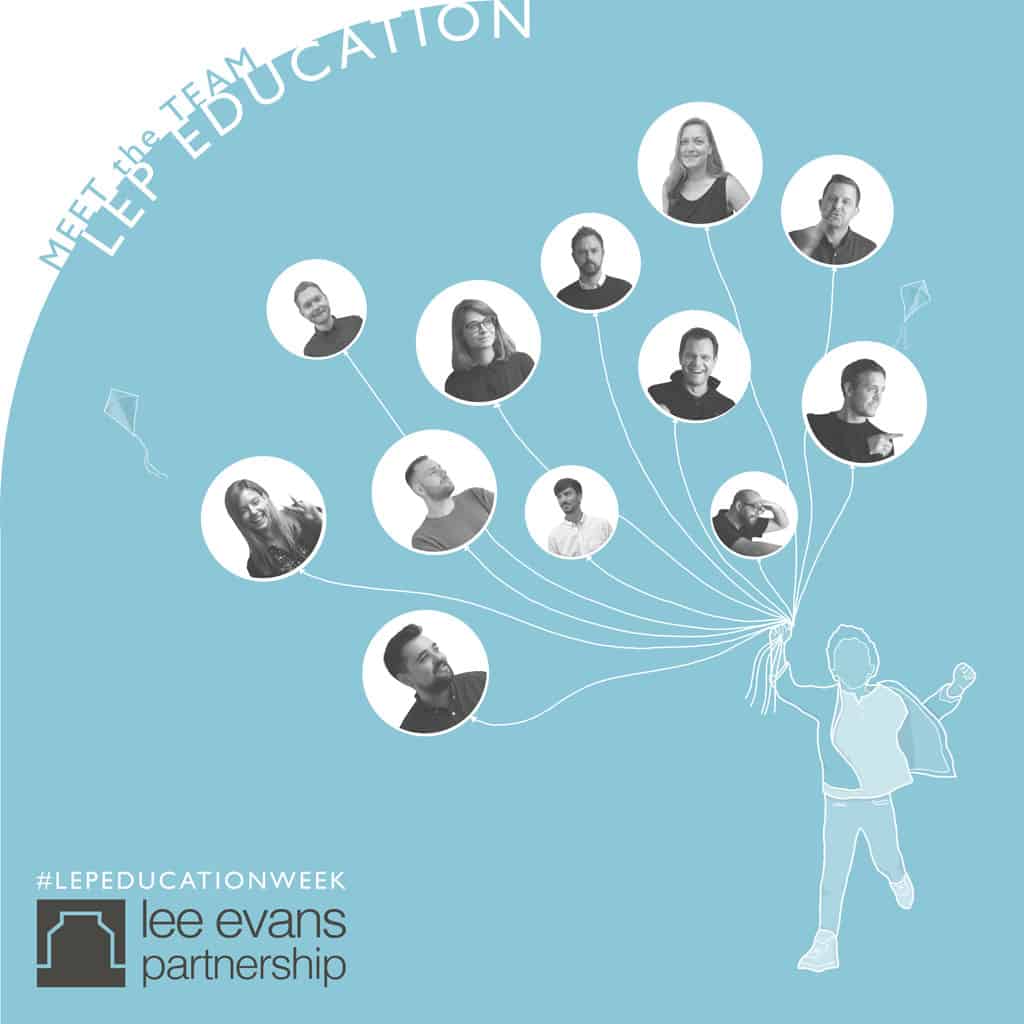 At LEP we know that our success is all down to our marvellous people. This month we're highlighting the LEP team specialising in one of our core work sectors – education design.
With over 40 years of experience in educational design, Lee Evans Partnership have an extensive portfolio of different types of learning environment, from nursery accommodation through primary and secondary education, to further and higher education establishments.  Our experience extends to specialist SEN schools, where we understand that designing for special needs and disabilities means putting the students at the heart of the design process.
Our design approaches are always developed in close collaboration with teachers, specialists, parents, carers, and the children themselves: we recognise that it is only by incorporating their knowledge and experiences that an inspiring and inclusive design can be delivered.
We would like to introduce you to our talented team, who each share with you their motivation and passion for educational design: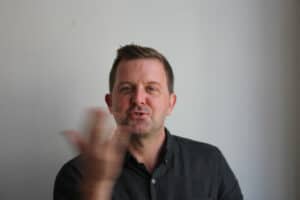 Matt Hayes
Partner, Architect
"Designing community focused buildings is one of the main reasons I became an Architect and working in the education team gives me the opportunity to follow this aspiration.
"I particularly enjoy the initial stages of a new project where the primary focus is collaborating with stakeholders, principally young people and educators.
"It takes a true meeting of minds to design a good school environment. Being that Architects are not Teachers, and Teachers are not Architects, it is only by engaging collaboratively in ways which everybody can understand that a successful outcome can be reached – bring on the crayons, cardboard and sticky backed plastic!"
---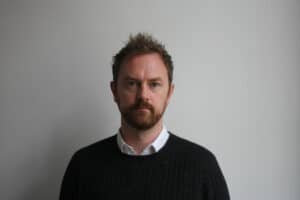 "Coming together to learn and play is one of the first communal rituals we take part in. I've always been interested in the idea that the design of a learning environment should facilitate, beyond the traditional classroom, the social interactions that form the basis of community"
---

Darren James
Associate Partner, Senior Technologist
"What I love about working in the education team is knowing that the work we do will make a real difference to children's education and development.
"Thinking way back to my school days and all of the substandard and tired buildings we had to spend each day in, it makes me proud to think that I can be involved in providing modern, exciting and dynamic spaces to help inspire pupils to achieve their very best."
---

"There are very few buildings that make such an impression on our lives as those where we learn and grow in our early formative years. So to be able to make such a difference to young people's lives by providing modern and innovative places to learn is very rewarding. Especially when you get to see these new buildings in use once completed."
---

"I have been part of LEP's education team for the past few years, and one of the most enjoyable aspects is the dialogue between clients, students, and consultants as the project develops. Collaboration is extremely important for education schemes, and I particularly enjoy helping find solutions to the various challenges that can emerge from a school's specific brief, where boundaries and constraints need to be considered."
---

"Working in education design is a truly motivating and rewarding experience. Knowing that the work we do directly impacts on the lives of everyone who uses school buildings and facilities gives this real meaning and importance. A school should be a welcoming, healthy, inclusive, supportive and inspiring place to be and learn – this is what our education team strives to achieve on every project."
---

"My favourite thing about being part of the Education Team is the colourful, bold and bright spaces we are able to create. It's great to think that we can make a positive influence on students' futures through the design work we do."
---

"What I love most about working in the Education Team is that no two schools are exactly the same. The learning environment plays such an important role within a student's development, and through collaborative process with the client, stakeholders, and design team, we can create inspiring school buildings for future generations to enjoy."
---

"After only a short amount of time of working in the Education Team, what I have enjoyed the most is working collaboratively with the students to achieve a proposal that is tailored to their needs. Whether that be the usability of a space or working closely with students involved in the environmental team to achieve their school's sustainability goals.
"The pandemic has made us rethink how we inhabit our buildings and the spaces around them, which is one of the reasons I am very excited to be a part of the schools of the future."
---

"I really enjoy working in the education team as we are constantly learning while designing exciting new schools and providing an excellent learning environment for the pupils."
---

"As both of my parents are teachers I've seen the frustration that can stem from an ineffective learning environment and the negative impact it can have on students. Working as part of the education team give us the opportunity to create unique environments which are aligned with the needs of the pupils, teachers and the community. I am proud to be a part of that process."
---

Liam Fish
Part II Architectural Assistant
"Being part of the education team allows us to work collaboratively as part of a design team and with clients to formulate and interrogate the future needs of a forever-evolving sector.
"What I enjoy most of being part of the team is understanding how different learning environments across the sector operate, bringing forward new ideas and exciting opportunities for future projects."
---
If you'd like to discuss any education projects, get in touch with our wonderful team.
Contact us by email at architects@lee-evans.co.uk, or call us on tel. 01227 784444.