LEPs Sam and Sophie critique the next generation of designers at UCA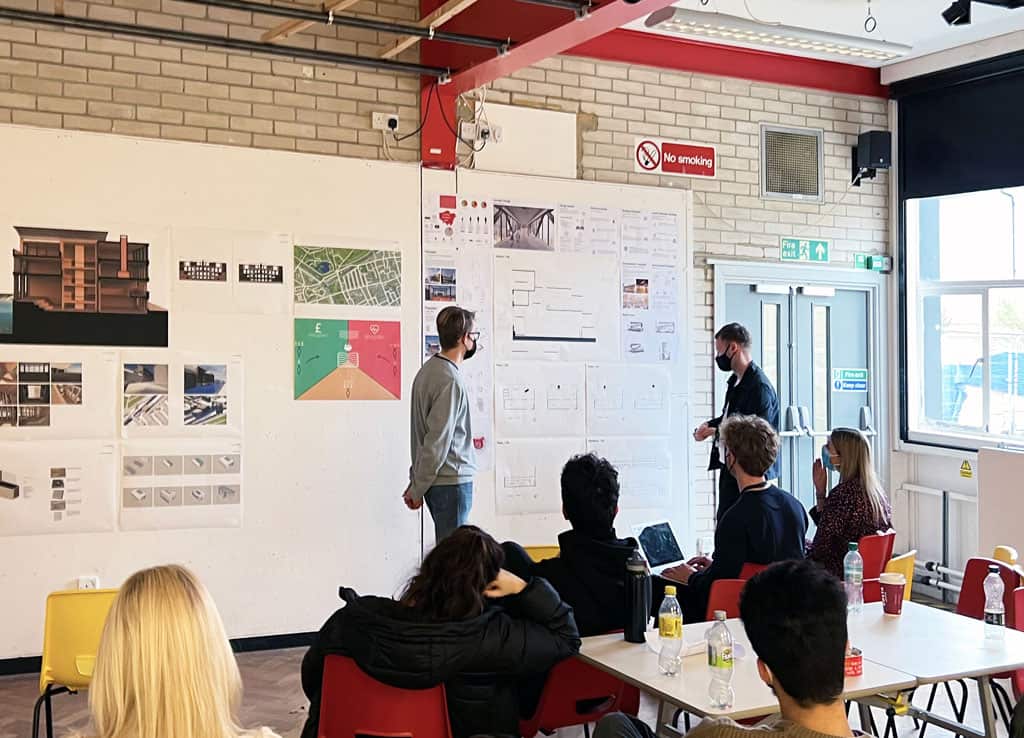 Last week, two of our architects, Sam Amer and Sophie Lamarque, were invited to visit the University for the Creative Arts in Canterbury to critique the work of students, providing their invaluable feedback and input into their project work.
The third year students had a design brief centred around the reuse of an abandoned 1940s canal-side building in East London, allowing students to construct their own narrative and design agenda.
Discussing the brief, Sophie said:
"It draws upon very relevant themes for today, including the pandemic and low carbon strategies within building, which has created a rich narrative for the students to base their projects on. Connecting the brief to current events has clearly provided an abundance of inspiration to the students. There was such variety within the responses and it was great to see such promising projects from UCA students".
On the students' presentations, LEPs Sam Amer said:
"Some very thought-provoking approaches were presented, including schemes incorporating wellbeing and mental health support, religion, recycling, and a catalyst building for cleansing London's air. It's great to see these students – our next generation of architects and design professionals – thinking creatively and innovatively, and we can see there is a bright future ahead for our industry".
LEP look forward to attending future CRITS at UCA later this year for both RIBA Part 1 and Part 2 students.