RICS Social Impact Awards 2020 – Three Projects Shortlisted!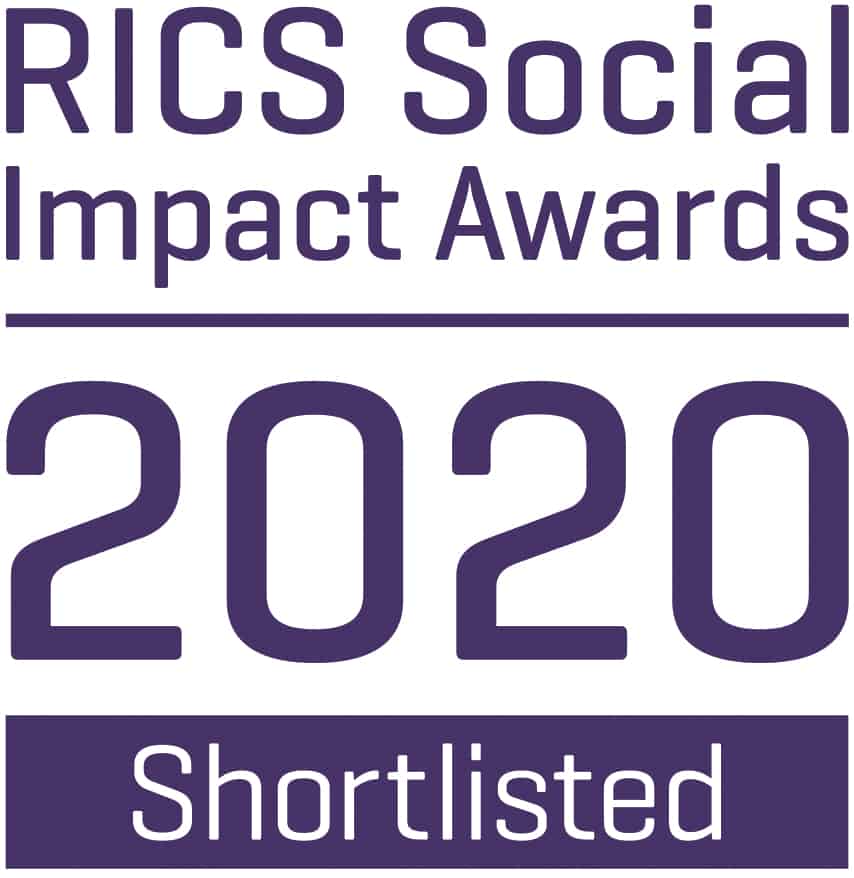 LEP is excited to announce that three of our projects have been shortlisted for the Royal Institute of Chartered Surveyors ('RICS') inaugural 'Social Impact Awards'.
The 'RICS Social Impact Awards' have replaced their annual awards programme to reflect the changes across the industry and society, and recognises the impact that the built environment has on communities and the lives of people.
Cherry Orchard Primary Academy and Castle Hill Community Centre is a dual-use scheme designed by Lee Evans Partnership located at Ebbsfleet Garden City, and has been shortlisted in the 'Education' category.  The first primary school for the region, the development acts as a civic anchor within the emerging community, providing a secure and inspiring teaching environment for pupils.
Our scheme at Dalby Square, Margate, has been shortlisted in the 'Residential' category.  This multi-generational, climate change adapted home has been hailed as 'ground breaking' by the Academy of Urbanism.  The overall aim of the scheme was to develop a 'sustainable heritage toolkit' for use in other British historic coastal towns.
Our design for a new welcoming entrance and internal upgrades at Gillingham Baptist Church was nominated for the awards by the main contractor, Astral Ltd., and has been shortlisted in the 'Heritage' category.  The new glazed entrance opens the church and its facilities to the whole community, providing much-improved access into the building and incorporating a passenger lift to the various internal levels – previously only accessible via steps.
The awards ceremony will be held in Southampton on 11th June 2020, where we will be up against some other very strong contenders in all categories.
Best of luck to all those Shortlisted for this year's awards!